Java Programming Masterclass
Gain knowledge of the Java programming language by learning its syntax and concepts with this free online course.
Publisher:

Quaatso
Java is an object-oriented programming language (OOPs) that has a wide variety of uses in web and mobile applications. In this course, you will learn the fundamentals of java as well as the different editions of Java such as standard edition, enterprise edition and micro edition. We will show you the OOPs principle to help enhance your design concepts. By following the coding standards in this course, you will become a professional in Java.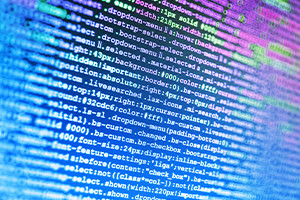 Duration

5-6 Hours

Accreditation

CPD
Description
Java is one of the most popular and general-purpose programming languages used by millions of developers worldwide. It is a programming language that produces programs that can run on multiple platforms. Programs written in Java can run on any operating system such as Windows, Linux and Mac. Do you consider yourself to be a novice programmer? In this course, you will learn the fundamentals of the Java programming language and apply them to real-life situations before gradually mastering these fundamentals as you explore more advanced concepts in Java. First, we introduce you to Java, its syntax, and its classes' naming conventions, methods, constants, and variables. After that, we analyze the structure of Java, such as classes, objects and data types. Furthermore, we examine what operators are and how to use them, including Java methods, declare them and use them in your codes.
Java programs are organized in classes, and the scope of a variable is the part of the program where the variable is accessible. We teach you how to categorize a variable by its scope and the different condition statements you can use to iterate through loops in Java. Gain a thorough understanding of array data structures, array initialization and data retrieval from arrays. On top of that, we will show you how to initialize a multidimensional array using loops and also retrieve its data. We highlight how loops can be controlled during execution using break and continue statements. How can we manage workspace efficiently in our Java project? This is the role packages play in Java. Packages are the folders in which we place related Java files. Become familiar with the packages, how nested packages work, and how to access the class of a package and import it to another package. We show you how to create packages, distribute and consume them. 
Object-Oriented Programming (OOPs) principles are fundamental because they form the foundation of designing any useful application in Java. We help you understand the OOPs principle by guiding you on encapsulating your code and implementing polymorphism in Java. In addition, we demonstrate the critical concepts of Java such as constructors, Java keywords and exceptions. Java is one of the best programming languages as we can use it to design and customize applications that are fast and serve a plethora of purposes. Java is relatively easy to learn, beginner-friendly and easily readable as it has a syntax similar to the English language. It has rich community support and a variety of open-source library support. This course is essential for beginners and developers of all skill levels who want to broaden their programming knowledge. Due to the high demand for Java, Java developers are also quite sought after, and they hold some of the most high-paying jobs in the programming industry. So why wait? Start this course and improve your career opportunities!
Start Course Now