Italian and Japanese Cinema
This free online course will introduce you to Italian and Japanese films and their filmmakers.
Publisher:

NPTEL
Italian and Japanese cinema have had some noteworthy influence on the world cinema scene, which will be discussed in this free online course. You will learn about Italian neorealism and the works of Italian masters like Fellini, Antonioni, Rossellini to name a few. You will also gain an insight into Japanese cinema, along with the Japanese New wave, Yakuza, J-horror and anime. This course will be useful to you if you are interested in films.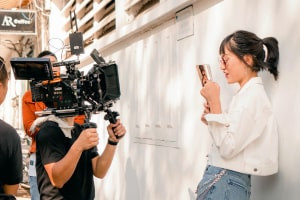 Duration

1.5-3 Hours

Accreditation

CPD
Description
In this course, you will learn about Italian and Japanese cinema and their impact on world cinema. Italian cinema began its journey with costume drama, epics and period pieces. The first film studios were built in 1905. Since then, cinema lovers have been gifted with several remarkable films made by Italian filmmakers. This course will discuss some films like Cabiria, La Dolce Vita, The Gospel according to St. Mathew, and others. In the 1930s, Italian cinema was dominated by the cinema of the white telephone variety, but Italian neo-realism brought in a new trend. You will learn how Italian neorealism films mostly contend with the difficult economic and moral conditions of post-World War II Italy. The underlying socialist message in these films is that, in a better society, wealth would be more evenly distributed. Although the true establishment of neorealism has been widely contested by theorists and filmmakers, the first neorealist film that we know today is Ossessione by Luchino Visconti (1943). Neorealism gained global prominence in 1946 with Roberto Rossellini's Rome, Open City, when it won the Grand Prize at the Cannes Film Festival as the first major film produced in Italy after the war. The course will also discuss film makers like Roberto Rossallini, Fredrico Fellini, and Pier Paolo Pasolini.
Japan has one of the oldest and largest film industries in the world. Japan came under the influence of western theatre and visual arts in the period 1868 to 1912. Since then, Japanese cinema has given us new wave films, J-horrors, Yakuza films and anime. This course will discuss the achievements of Japanese cinema and its filmmakers. An important aspect of Japanese silent films era is the idea of a narrator, who would add his own personal touch to the story. At the dawn of the twentieth century, theatres in Japan hired benshi, storytellers who sat next to the screen and narrated silent movies. You will learn about the works of Akira Kurosawa, who is regarded as an influential director, along with Ozu, of the Japanese Golden Age. Kurosawa was influenced and inspired by the western films of John Wayne, from Hollywood and his samurai film was a departure from the traditional Japanese samurai films. Kurosawa's work inspired many Hollywood films like The Dirty Harry and Last Man Standing.
During the late 1950s and into the 1970s, a group of loosely connected filmmakers commenced the trend of Japanese new wave cinema, a self conscious movement reflecting the modernism in Japan. This course will discuss Nagisa Oshima, who was one of the key directors of this period. You will also learn about some of the films belonging to the anime, J-horror and Yakuza genres. Cinema lovers as well as students and researchers in the field of film studies will enjoy this course immensely as they will learn about two different worlds of cinema. This widened perspective and knowledge will also help film writers, journalists and bloggers to appreciate the impact of films on popular culture. Enrol in the free course today and enjoy the learning experience.
Start Course Now