Italian and Japanese Cinema
This free online film studies course compares Italian and Japanese cinema and traces their influence on world culture.
Publisher:

NPTEL
This free online film studies course delves into Italian and Japanese film and examines the impact of both on international cinema. We look at a wide range of genres, from Italian neorealism to 'J-horror'. We analyze the work and influence of Italian masters such as Federico Fellini and Michelangelo Antonioni before taking a close look at the Japanese New Wave of the 1950s. This course suits any cinephile who has an appreciation of world cinema.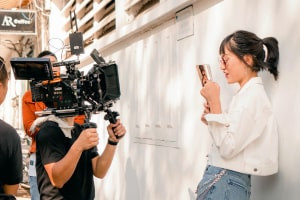 Duration

1.5-3 Hours

Accreditation

CPD
Description
Period pieces, epics and costume dramas were common features of early Italian cinema. The first studio was built in 1905 and then graced the world with films from famous filmmakers like Federico Fellini, Roberto Rossellini and Michelangelo Antonioni, all of whom we cover in this course. We take an in-depth look at films like 'Cabiria' (1914), 'La Dolce Vita' (1960) and 'The Gospel according to St Matthew' (1964). We also trace the role of Italian cinema in establishing new genres like neorealism, which dealt with the economic hardships and moral conditions that emerged from World War Two. The true birth of neorealism is hotly debated amongst film historians and critics but the first film of this genre is generally agreed to be 'Ossessione' by Luchino Visconti (1943). The first major film produced in Italy after the war was the neorealist 'Rome, Open City' (1946) by Rossellini, which won the Grand Prize at that year's Cannes Film Festival.
The course then moves on to Japan, which boasts one of the largest and oldest film industries in the world and has birthed genres like Japanese New Wave, 'J-horror', Yakuza movies and anime. We go over these genres in detail along with the achievements of prominent Japanese filmmakers and directors. We establish the presence of a narrator as an important defining feature of Japanese cinema. At the beginning of the twentieth century, it was common for theatres to hire 'benshi' or storytellers who sat beside the screen and narrated silent films. We discuss influential filmmakers like Akira Kurosawa, Nagisa Ōshima and Yasujirō Ozu, who directed during the Japanese 'Golden Age' of the 1950s. Kurosawa was influenced by 'spaghetti westerns' and his samurai films are a clear departure from the more traditional movies of his time.
These two countries made an astounding contribution to world cinema and filmmaking. This course takes you through the origin, background and reception that these directors and their projects received. This course provides a multicultural perspective of the world's shared experience of cinema and genres. These two countries help define cinema and the filmmaking industry as we know and this course suits any aspirant film buff who wants to appreciate the big picture.
Start Course Now