Introduction to Wildlife Conservation
Learn about protecting wildlife species and their habitats from the threats they face in this free online course.
Publisher:

NPTEL
This course will introduce the study of wildlife conservation. You will learn about the preservation and importance of wildlife along with the threats it faces. Then study climate change and the role it plays in habitat loss and the resulting impact on wildlife. The material includes examples of the conservation of biological diversity in the context of rapid technological change and the commercialization of biological resources.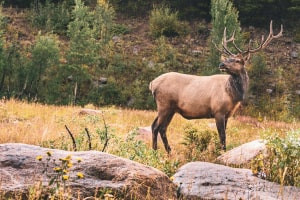 Duration

5-6 Hours

Accreditation

CPD
Description
In this course, you will be introduced to the essential concepts of wildlife conservation. You will learn about the practice of protecting animal species and their habitats, which will lead to the importance of maintaining biodiversity. Also, you will be shown how thriving wildlife populations provide balance and maintain stability to nature's processes.
Then, the course will introduce you to the economic valuation of biodiversity and the different methods of this valuation. You will be shown how you can estimate the rate of species loss, the factors driving species towards extinction and why some species become much more susceptible to extinction than others. Furthermore, you will learn about population viability analysis and why there is a need for such an analysis.
This course also explores the management of change. You will learn about climate change, 'forcings' and different responses to it. After this, delve into 'mitigation' and 'adaptation' before moving onto the devastating impacts of plastics and oil spills on wildlife and their ecosystems. Finally, you will be shown crisis situations using the Sariska Tiger Reserve in India as a case study. This course is important for learners who want to develop their knowledge of ecology and apply this knowledge to develop practical solutions to conservation problems and conservation practice.
Start Course Now