Introduction to Sociology and Social Life
This Alison course introduces you to sociology through the three main theories: Structural-Functionalism, Conflict Theory and Symbolic Interactionism.
Publisher:

OpenStax College
In this free online Introduction to Sociology and Social Life course you will learn about the three main theories of sociology and focus in detail on the concepts of societies, cultures, and the types of processes that produce them. Sociology pertains to the study of society, human social relationships, and the culture of everyday life. It analyzes and explains important matters in our personal lives, our communities, and the world.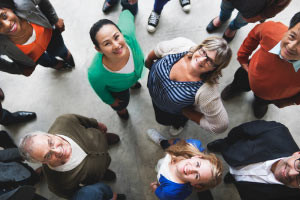 Duration

3-4 Hours

Accreditation

CPD
Description
The course begins by explaining concepts central to sociology and its history. You will study the similarities and differences of the three sociological theories, which include structural functionalism, conflict theory, and symbolic interactionism. The course then explains the importance of sociology studies. You will learn the differences between society and culture and how the two affect each other. You will then review the evolution of societies, particularly industrial and post-industrial societies, and gain an introduction to conflict theory.
Next, the course will cover the topic of social interactions or habitualization, and show you how roles, status, and our own view of ourselves can affect societies at large. Socialization, defined as how we absorb the norms and beliefs of our society from childhood, education, and into the workplace, will also be discussed here. The course will then overview what problems people can have if they are not socialized into the society that they live within. Finally, you will learn about the symbolic relationship between society and the environment.
Society is a part of every person's life, and one way or the other it always shapes the way we live. At present, the world is suffering from a wide range of problems that can be partly alleviated through a better understanding of sociology. This is a field of study that aims not only to understand society, but also to improve it. So, check out this course today, and start gaining knowledge that is not only interesting and helpful for your career, but also truly meaningful for society at large.
Start Course Now