Introduction to Safety in Construction
Learn how safety guidelines can protect people and equipment in the construction industry with this free online course.
Publisher:

NPTEL
This free online course is aimed at industry professionals and those seeking to enter the field of construction. We establish the importance of workplace safety and take you through the guidelines that help to ensure it. We explore topics like safety standards, stakeholder roles, safety programmes and accident investigation. We compare the costs of injury to investment in safety to illustrate the value of following safety guidelines.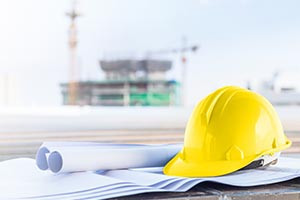 Duration

1.5-3 Hours

Accreditation

CPD
Description
Today's construction projects are complex, innovative and sometimes even marvelous - featuring elegant architecture and awe-inspiring scale. This increase in complexity and size brings an increased emphasis on safety. This free online course breaks down various safety standards, signs and signals and provides a brief history of the development of international standards. We then lay out the roles of key stakeholders responsible for establishing safety systems for construction projects.
We then conduct a cost analysis of injury versus investment in safety and establish how safety programmes can save money. The course then introduces guidelines for setting up a safety programme for accident investigation when incidents occur. We cover personal protection equipment (PPE) and identify the various kinds of PPE designed for different body parts performing specific tasks. We explain how contractors are responsible for providing the proper equipment and training to workers.
Finally, the course conducts an interesting case study (the collapse of a Canadian hangar truss) to demonstrate how negligence and inattention to safety precautions derailed the project. Every construction professional needs to 'Always Be Careful' (ABC) and fulfil their safety responsibilities on site. This free online course suits designers, site engineers, contractors or anyone planning on building something. Sign up for this course before you pick up a hammer as it will help you to keep you (and the hammer) safe.
Start Course Now