Introduction to Patents
Learn about the role of patents and your rights when it comes to having ownership of your new invention.
Publisher:

NPTEL
This course is an introduction to patents. There are many different things that can be patented such as inventions, ornamental goods or industrial plant designs. You will learn about general patent law in India specifically and what it takes to qualify for patent protection. When and how to file for a patent is a very important step that will be discussed along with what the 'first to file' principle is.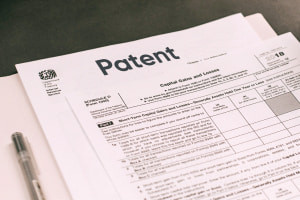 Duration

6-10 Hours

Accreditation

CPD
Description
Do you have an invention that needs to be protected? Have you had a brainwave that could be marketed and developed as long as you get there first? Then welcome to the nitty gritty information you need to know to keep that plan afloat! A lot of entrepreneurs, developers or inventors don't like the idea of being bogged down by bureaucracy or paperwork but if you want to have the luxury of creating the best product you can have your name behind - this is probably one of the most important pieces of paper you'll ever sign. This course focuses primarily on the process of registering a patent in India. While not everything may be applicable to you in your own country, a lot of the information remains the same across the board. Every person needs to identify which part of their project is the bit that needs to be patented and this course will guide you to understand what can be patented and what can't.
One of the most important parts of the process that this course can teach you is when and how to file a patent. There is a lot of proof and information a patent lawyer needs to have before pursuing a patent and time is of the essence. Another important aspect is knowing who can apply for a patent. What is your expertise? What is your involvement with the project? These are some of the questions that may come up when looking for patent protection.
You will learn what patent prosecution means and how to identify the rights of the holder of a patent. The Patents Act is discussed in detail and you will study the restrictive conditions associated with this act along with other crucial information. So don't go headfirst into securing a patent without first learning what we have to offer in this course - it could protect you long into the future.
Start Course Now