Introduction to Information Systems
Learn to optimize information systems for organizational decision-making with this business process management course.
Publisher:

Global Text Project
This free online information systems course will teach you how information systems transform raw data into information sets that are useful for decision making. You will learn how they mirror and monitor actions in operations by processing, recording, and reporting business events, and how they are utilised to support various crucial managerial activities, including decision making, prediction, and forecasting.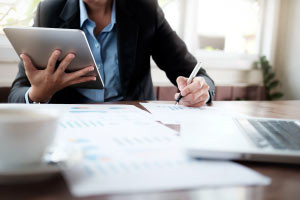 Duration

1.5-3 Hours

Accreditation

CPD
Description
A system is a set of interdependent elements that accomplish specific objectives. It must be organized and have interrelationships, integration, and central objectives. This course will give you an overview of information systems and discuss their elements. You will study business processes, which are a set of business events that enable the creation and delivery of an organization's products or services to its customers. You will also look into input data and master data.

You will then study the three components of the business process that work together to support its logical activities. This course will also discuss the management process which is a human-made system consisting of people, authority, organization, policies, and procedures. You will also learn its objective in an organization. Finally, you will study the difference between data and information and learn the qualities of information such as effectiveness, timeliness, accuracy, and more.

Information systems are incredibly useful for recognizing and adapting to trends within an organization's environment. Once you gain a better understanding of how information is presented in a form that can be used to make decisions, you will become a much more valuable member of your organization and open up career opportunities that you did not have before. So why wait? Check out the course today, and start your next learning journey.
Start Course Now