Introduction to Information and Management Systems
Gain a better understanding of information systems, their key components and role in organizational transformation.
IT
Free Course
This free online course gives you a basic understanding of management information systems and the role they play in business. The course gives a definition of both management information systems and their components, and by the end of the course you will be able to describe their critical role in business and organizations. So if you want to increase your knowledge on how management information systems work, start your learning journey today.
Take this certificate on your own.
Start now and learn at your own pace.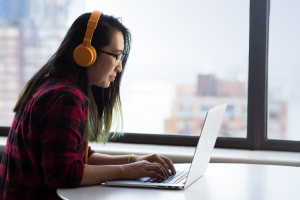 Description
This course begins with a definition of information systems. It then follows with an outline and brief explanation of the various components of information systems. You will touch on network communication as a new piece of the technology component. This will be followed by a critical review on the role of information systems in making organizations competitive - A case study on Walmart's success by using information systems. The course also explores whether organizations should treat information systems as a commodity or an investment.You will learn about the people component in information systems. You will also learn about the processes component and how it relates with business management.
Next, the course touches on Management information systems, it briefly describes Management information systems and expounds more on the definition of Management information systems. You will learn about the various types of management information systems and how we use them day to day. This will be followed by a description on the following key progression phases in information systems: The Mainframe Era, The PC Revolution, Client-Server, The World Wide Web and E-Commerce, Web 2.0 and The Post-PC World. The course explains more about the invention of the world wide web and its impact on ecommerce. It also explains about the transition to web 2.0 and how interactive blogs and websites replaced middlemen in business. Finally, the course describes a Post-PC world and the impact of new inventions such as cloud computing.

This course introduces management information systems by breaking and explaining the various components involved. It clearly elaborates the transition of information and their impact on business, organizations and individuals. By taking this course you will be in a position to understand the ingrained relationship between information systems and reviews several great artists and their amazing works. It will help you understand business/organizational success. This course is best fit for anyone who wishes to venture in the field of information systems or anyone who wishes to understand more about organizational management using information systems.
Start this interesting learning journey, today.
Start Course Now