Introduction to Information and Management Systems
Gain a deep understanding of information systems and their key components with this free online data management course.
Publisher:

Saylor Academy
This free online course explains management information systems and the role they play in business. This complex field is distilled and discussed practically as we delve into the relevant terms and definitions as well as the components that make up these critical systems. Knowledge forms the bedrock of success in the Information Age and we cover everything from case studies to the technology involved in this comprehensive data management course.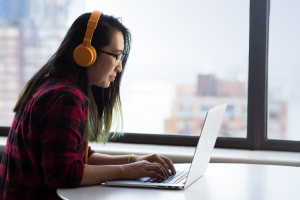 Duration

3-4 Hours

Accreditation

CPD
Description
Information and management systems inform most business decisions and strategies today and their importance cannot be overstated. This free online course begins with a definition of 'information systems' before providing an outline and brief explanation of their components, including new technology like network communication. We conduct a critical review on the role of information systems in making organizations competitive and analyze a case study of  Walmart's success. The course also debates whether organizations should treat information systems as a commodity or an investment. We contrast the 'people component' and 'processes component' and illustrate their relation to business management.
The course then defines 'management information systems' and details their various types and everyday use. We discuss the progression of phases in information systems over the years: the Mainframe Era, the PC Revolution, Client-Server, the World Wide Web and e-commerce, Web 2.0 and the Post-PC era. We unpack how these phases influenced each other during various transitions over the years before investigating contemporary cloud computing.
This course analyzes the components of information systems and examines their historical transitions and impact on businesses, organizations and individuals. We explain the ingrained relationship between information systems and successful organizational management. Francis Bacon declared that 'Knowledge is power' and this course can help you to harness yours.
Start Course Now