Introduction to Financial Management for Managers
Learn about decision areas, financial planning, and applications of time value of money from this free online course.
Publisher:

NPTEL
Introduction to Financial Management for Managers is a free online course that teaches you the basic concepts and principles of finance and financial management. Learn about the scope of financial management, requirements for financial forecasting, the system of financial planning, and the applications of the time value of money. Register for this course today and develop your career as a finance professional.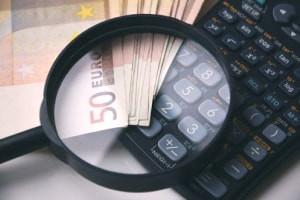 Duration

4-5 Hours

Accreditation

CPD
Description
Financial managers are responsible for the financial health of an organization as they play an active and crucial roles in the financial management of an organization. In this free online course from Alison, you will learn about the fundamental concepts of financial planning that every finance manager needs to be equipped with. The Introduction to Financial Management for Managers course begins with an analysis of the major financial decision areas and the scope of financial management in practice.
Next, you will study the standard planning system for finance and the methods of financial forecasting. You will discuss the use of pro forma financial statements in financial forecasting along with the determination of the growth and financing requirements. Then, you will analyze the components of financial planning and the major growth rates in use. You will also learn about the concept of time value of money and various practical applications. Finally, you will study the discounting and compounding methods, as well as the means of computing annuity values, sinking fund, and perpetuity.
This course provides a detailed introduction to the sphere of financial management and some fundamental concepts in the course series. So, if you're interested in Finance as a career, or if you are a Finance professional looking to enhance your skills, or simply an individual with an interest in gaining knowledge of financial concepts, then check out this course today and start taking your career to the next level.
Start Course Now