Introduction to Drones - Revised
Learn important aspects of drone technology, including the basic structure of drones and how drones are built.
Publisher:

Channel 9
This free online course on drones will guide you through the various parts of a drone, and show you how drones are built and prepared for flight. Drones are becoming increasingly common for personal and professional use, this course explains common terms and acronyms relating to drone operation. By the end of this course you will have a basic understanding of drone technology and terminology, including terms like: roll, pitch, yaw, and throttle.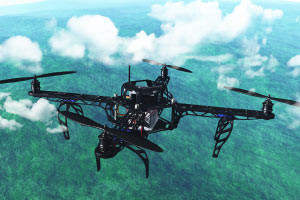 Duration

Hours

Accreditation

CPD
Description
Have you ever wondered how to make a drone? This drone course will clearly teach you the steps that you need to take before flying a drone. It begins with an introduction to the software tools that you can use to launch a drone successfully and safely. Once you learn the drone basics, you can confidently join other drone enthusiasts and fly your own drone for profit or for fun.

This drone course will also teach you the steps in building a Rush 4 drone for the first time. Here, you will be given a full run-through of the process of preparing the motors, electronic speed controllers, and power distribution board. You will then be shown how the first-person view is attached in order to film while you fly the drone. The course then overviews the process for the final assembly of a drone.

If you want to enter the world of drone technology, this is the course for you. With our clear and easy to follow lessons, you will be confidently making your first drone flight in no time at all. And who knows, your hobby might just turn into a profession that can earn you an extra living! So, start the course now and get ready to take off!
Start Course Now