Introduction to Crude Oil Derivatives
Learn about the basic properties of petroleum products and the refinery of crude oil with this free online course.
Publisher:

NPTEL
This free online course on crude oil derivatives gives you some great insights into the origin of petroleum. You will be familiar with the concept of utilizing petroleum for energy production, the characteristics of crude oil and petroleum products as well as the removal of impurities from liquid fuel. This course explains petroleum residues and heavy crude oil processing. Start this course today and enhance your knowledge of energy production.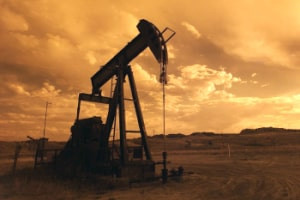 Duration

4-5 Hours

Accreditation

CPD
Description
Introduction to Crude Oil Derivatives is a free online course that begins by introducing you to the origin and availability of petroleum along with the grades of petroleum. You will learn about petroleum products, the composition of crude oil and the challenges faced while producing energy from petroleum. This course explains the basic properties of crude oil, the impurities in crude oil as well as their effects. You will become familiar with the different approaches for estimation and the various processes involved in the refinery of crude oil to obtain different products.
The course then explains the conversion of intermediate products along with major conversion routes including carbon rejection and hydrogen addition. You will learn about reforming, isomerisation, alkylation, polymerization and blending. You will gain an understanding of the impurities in liquid fuels as well as the need for their removal. You will also be able to explain the processes involved in the removal of impurities such as sweetening process and hydrotreatment.
Furthermore, you will get familiar with the processes in which the vacuum residue or the residual portions can be upgraded to liquid fuels in order to make the product and the process cleaner. This course will introduce you to conventional refining flow sheets and the need for wellhead processing. This free online course will be of great interest to students, researchers, and anyone with an interest in clean and renewable energy production. So, register for this course and start your next learning journey today.
Start Course Now