Introduction to Connectivity Technologies and Sensor Networks
Learn about the fundamentals of sensor networks, wireless sensor networks and technologies of connection.
Publisher:

NPTEL
This free online course will be of great interest to students and individuals who have requisite background knowledge of computer networks and programming. The course describes technologies such as hart, wireless HART and Bluetooth technology. You will also be introduced to basic concepts in sensor networks. You will learn about sensor network applications and coverage in sensor networks as well as in wireless sensor networks.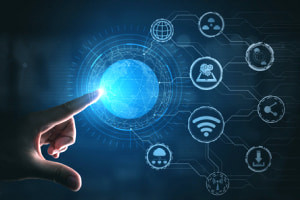 Duration

5-6 Hours

Accreditation

CPD
Description
Introduction to sensor networks online course begins by explaining the communication protocols in the Internet of Things (IoT).Then you learn about the Wireless Personal Area Network, IEEE 802.15.54, its features, IEEE 802.15.54 variants and beacon-enabled networks. You will be introduced to the 6LoWPAN protocol and its features and will be familiarized with addressing in 6LoWPAN, 6LoWPAN packet format, header types, LOADing and RPL routing as well as the application of the Radio Frequency Identification protocol.
This Wireless Sensor Network and programming course then explains the features of Bluetooth technology as a tool used for building the Internet of Things connectivity. You will be introduced to connection establishment, service discovery protocol and piconets. You will learning about the fundamentals in sensor networks and Wireless Sensor Networks (WSN) as well as object detection, sensor web and the different challenges in implementing sensor networks.
Finally, you will be introduced to mobility in sensor networks including the stationary sensor network and the mobile wireless sensor network and will be able to explain the concept of machine to machine communication in building the Internet of Things. Start this course today and build up your current knowledge with the new information and skills in sensor networks and wireless sensor networks.
Start Course Now