Introduction to Common Medical Conditions
Learn more about common medical conditions such as diabetes and heart disease as well as the importance of Vitamin C.
Publisher:

Khan Academy
This free online course will give you an overview of a range of common medical conditions such as diabetes, heart disease, and cancer. as well as insight into how we might prevent or cure those diseases. Thanks to the constant advancements in medicine which have emerged from modern medical and scientific research, we now understand a lot more about how diseases affect the human body, as well as how we might prevent or cure those diseases.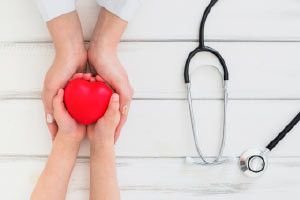 Duration

3-4 Hours

Accreditation

CPD
Description
Diabetes is a disease in which a person's blood glucose (or blood sugar) levels are too high. This course will first discuss glucose, insulin, diabetes, and blood sugar levels. You will then study heart disease and heart attacks, and arterial thrombo-emboli and thromboembolisms which are sudden interruptions of blood flow to an organ or body part resulting in a blood clot. You will then learn that a stroke is a "brain attack" which can happen to anyone at any time. You will also look into stenosis, ischemia, and heart failure.
The course will then discuss normal colon tissue and colon tissue hyperplasia, which is an initial stage in the development of cancer. You will study the adequacy and assessment of the lateral cervical spine X-Ray, and look into the endocrine system which is the collection of glands that produce hormones that regulate several bodily functions. The course will then discuss how to conduct a bedside exam and overview modern systemic thinking about cancer.
Diseases are medical conditions that are associated with specific symptoms and signs. This course will give you an insight into how the body works and how medical professionals diagnose common diseases. By the end of the course, you will have gained a much better understanding of common diseases and their best known treatments. This is powerful knowledge that can really make a difference in someone's life, so check out the course today and start learning something truly meaningful.
Start Course Now