Introduction to C and Assembly Language Programming
Learn about C and Assembly Language Programming from this free online course
Publisher:

NPTEL
This free online course explains what it takes to learn the basics of C and assembly language programming. The course gives some insights on the 8086 microprocessor, commonly used assembly and stack related instructions, how two variables are swapped in C and the applications of a tool called the compiler explorer. By the end of the course, you will gain enough knowledge to write your own programs in C and assembly language, so get started today.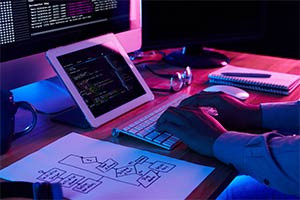 Duration

1.5-3 Hours

Accreditation

CPD
Description
The course will begin by introducing you to the 8086 microprocessor architecture. You will learn about commonly used assembly language and stack related instructions, the roles of a microprocessor and the tasks carried out by a microprocessor. These tasks are: fetch, decode, and execute commands.
The course then moves on to explain the different types of compilers like GCC, Turbo C and MS Visual C compilers. You will learn about the data types used in C programming language, how to write an assembly program to evaluate an expression using repeated addition and conversion of C programs to assembly language. Next, you will learn about stack related instructions from the assembly and C programming point of view.
Finally, you will learn the various techniques used for swapping two variables in C using the PUSH and POP operations. You will also learn how to perform multiplication operation using repeated addition and get introduced to a powerful tool – the compiler explorer which makes it easier for programmers to debug. Start this course today, and learn valuable skills in C and Assembly language programming.
Start Course Now