Introduction in Modern Application Development
Learn the detailed knowledge of creating application with this free course in modern application development course
Publisher:

NPTEL
In this free online modern application development course, you will learn key concepts and step by step methods of building an application from scratch in the 2020s. This free, online course will teach you some important programming languages such as HTML, Java, and MySQL that will help you in application development.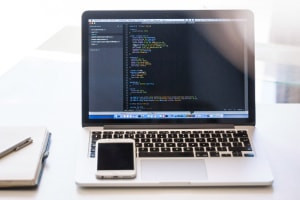 Duration

6-10 Hours

Accreditation

CPD
Description
This free online course in Introduction to Modern Application Development will help you learn how to build the kind of application that our users expect in the 2020s. You will look at what kind of new ideas are involved when you transition from basic batch processing command-line applications to interactive applications with graphical user interfaces.
Further, the course will show you how to complete the changes that you need to do in the command-line version of the fair share program. It includes the technical details of URL and different programs that will be needed during this topic like SOCAT, NSLOOKUP and cURL.
Along the way, you will learn the details of HTTP, TCP, protocols and how it establishes and terminates the connection between client to server connection. You will learn how to describe the typical HTTP header for browser interaction and then we will look at how to discover headers.

This course is ideal for those who want to improve their programming skills and technical knowledge by creating modern apps. Start this course today and enhance your skills in application development.
Start Course Now