Interpersonal Dynamics in the Workplace through Buddhism
Learn how to apply Buddhist leadership principles to the workplace in this free online management training course.
Publisher:

NPTEL
This leadership course provides an alternative guide to interpersonal dynamics and loyalty in the workplace based on spiritual practices from the Indian sub-continent. We explain how to apply a Buddhist approach to your managerial skills as you apply the principles of the Bhagavad Gita and Panchatantra to develop and maintain healthy professional relationships. We link corporate and spiritual concepts to provide a fresh approach to management.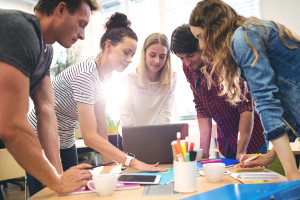 Duration

4-5 Hours

Accreditation

CPD
Description
This management training course provides a Buddhist approach to leadership as you cultivate healthy relationships between your colleagues. We delve into the fundamentals of Buddhism as it relates to managing employees and potential conflicts within an organization. We also study the ancient fables contained in the Panchatantra as we describe its origin and role it can play in the development of constructive interpersonal dynamics.
The course then examines the leadership principles contained in the Bhagavad Gita and applies them to the management of employees of an organization. We then study the five books of the Panchatantra and use them to discuss the roles of emotion, communication, nutrition and the brain in building relationships.
We establish the importance of employee loyalty and explain how to cultivate it by drawing on proven management principles. You will then learn how to create a balance between flexibility and the quality of life of your employees to boost the overall productivity of the organization. This leadership course helps you blend ancient and modern thinking about leadership and human relationships to make you a better manager.
Start Course Now