Interactive Dashboards and Data Visualization in Excel
Get creative with data visualization and infographics using Microsoft Excel functions with this free online course.
Publisher:

Jordan Goldmeier
Do you know that over 60% of people use Excel for data exploration and chart creation because of its flexibility and ease of use? Communicating data-driven results, motivation, and detection of defects are the important components of data analysis. Learn the skills needed to produce graphs and diagrams that are effective and professional and discover how to process data to be more visually appealing with this free online Microsoft Excel tutorial.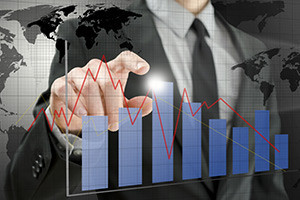 Duration

1.5-3 Hours

Accreditation

CPD
Description
Have you ever wondered how to make a presentation that completely captivates and holds the audience's attention? Or, instead, how can you bring information closer to a user so it's more easily comprehended? First and foremost, you must become acquainted with the fundamental concept of visual perception. This is exactly what this free online Microsoft Excel training aims to accomplish. It begins by outlining the importance of utilizing Excel and debunking some frequent misunderstandings about it. You will learn how to use Excel to organize, filter, and visualize massive volumes of data before moving on to discussing dashboards. The various elements of dashboards such as reports, data, tables, charts, and other interactive components are highlighted in this part of the Microsoft Excel certification.
The concept of visual perception is explained in the following section and brings to light the idea that what we see in the visual world enters our brain and is processed differently depending on the context. You will explore the interactions that occur between the visual world and our brain as well as the psychological reasons why some data visualization strategies work better than others. The need for applying Gestalt Principles during the process of visualizing data is comprehensively covered and you will learn why these principles play a significant role in creating graphics that effectively communicate information. This section of the Microsoft Excel course also covers what preattentive qualities are, the methods of distinguishing information from other data and the difference between data visualization and infographics.
The last section of this Microsoft Excel training course will teach you the procedure for creating customized charts which includes when and how to use dual-axis banding, area chart banding, and limit and bullet charts in data visualization. The last key theme will engage your creative side where you will learn all about the various types of infographics. This part of the course will teach you how infographics help in conveying an existing theme and how it is a key method of storytelling using data and information. You will be taught how to make a progress bar, doughnut, waffle chart, and various other data visualization tools such as the camera tool. Enrolling in this Microsoft Excel course will help you as a data analytics or data science professional in distilling complex data into more consumable information and will also be of great use if you are in business administration, finance or any related field that requires data processing.
Start Course Now