Instructional Objectives in 21st Century Education
Learn to teach successful and inspired students through relevant instructional objectives with this free online course.
Publisher:

NPTEL
How do you develop effective instructional objectives suitable for any study program in the 21st century? With this free online course, you will learn about the taxonomies of learning, including Bloom's revised taxonomy. It will also introduce you to the overview and interdependence of course assessments and evaluation criteria. Learn to produce relevant course objectives by taking this course today!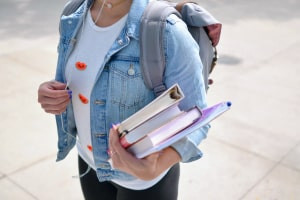 Duration

3-4 Hours

Accreditation

CPD
Description
'Instructional Objectives in 21st Century Education' highlights the need to have learning outcomes in the development of course curricula. This free course begins by introducing to you the concept of 'taxonomy' as a logical classification system where every term is defined precisely and consistently. The course then describes Bloom's taxonomy of learning (knowledge, comprehension, application, analysis, synthesis and evaluation) as it is used extensively for preparation and learning activities because of its solid theoretical base for systematic planning.
Next, the material explains the PEO flow diagram on the impact of the examination system on teaching and learning. This diagram shows how program educational objectives (PEOs) are broken down into a number of distinct stages that include the course outcome objectives, the teaching-learning process, student assessment and then the evaluation of the learning process that returns as feedback to the teaching-learning process.
Finally, it describes the inter-relationship of assessment and evaluation, the differences between summative and formative assessments, and how to use the facilitation value and discrimination index to determine the quality of an evaluation exercise. Enrol in this course today and learn how to effectively develop and implement high-quality course curricula that inspire students to be successful.
Start Course Now