Diploma in Information Systems for Business and Manufacturing
Learn about different information systems used for various business functions and e-commerce in this free online course.
Publisher:

NPTEL
This free online course focuses on various critical business functions and the information systems that support them. Alignment of IT with business objectives, a paradigm shift to cloud computing, virtualization, and various e-commerce models will also be discussed. This course will give you the skills to select and manage appropriate information systems for your organization, as well as gain critical organizational alignment skills.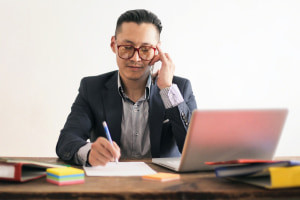 Duration

6-10 Hours

Accreditation

CPD
Description
Every day, valuable data is generated by every function of an organization. Without proper data handling and utilization, organizations can not proceed with their business processes. This data is converted into meaningful form and managed by information systems, making them crucial for the functioning of every firm. Information systems manage and integrate cross-functional data exchange to streamline information management and utilization. They not only show how things are progressing but also why and where performance is failing to match the plan. Optimal strategic planning and up-to-date technology infrastructure are two crucial factors that lead to the optimal use of a company's information system. This course will focus on these two critical factors: technology and business models, as well as give you an insight into the various business functions of an organization, its processes, and the information systems used to support each function. Firstly, information systems for manufacturing management will be covered. You will discover the various associated business processes and the information subsystems involved in the management of manufacturing functions. Thereafter, you will learn how organizations deal with the planning, development, and maintenance of production facilities. Then you see how the computer-aided design (CAD) system automates the creation and revision of product designs using computers and sophisticated graphics software. Materials management is one of the important functions in any organization, wherein the materials alone may account for as much as 50 to 60 percent of the cost of the final product depending on the product type. You will learn how to apply proper attention and tight control to this function, to ensure the proper use of available resources.
Quality management systems integrate manufacturing quality and intelligence capability with the goal of continuously improving both product and process qualities. Discover how quality information systems provide full support in preventing defects and minimize the number and impact of defects and quality recalls. Afterwards, the basic features related to information systems for marketing, the associated business processes, and subsystems will be covered. The sales function is concerned with contacting the customers, receiving or taking orders from them, selling the products or services, following up on sales and providing required customer support. Learn about the features of information systems to support sales and distribution functions and the various associated subsystems. Discover how managers use information from both internal and external sources to make critical financial decisions. Organizations need to find, recruit, motivate and train employees to achieve their objectives so that they become successful in their work and thereby contribute towards the fulfilment of corporate objectives. You will see how the human resource (HR) information system helps organizations to achieve these objectives and focus on legal and compliance responsibilities, development of employees, management of talents, as well as succession planning activities. A strategy is a coordinated set of actions to fulfil objectives, purposes and goals in the field of business management. Study how the management of a company constructs its strategic plan in response to market forces, customer demands, and organizational capabilities. Thereafter, how managers carry out a strategic systems analysis in an organization to achieve competitive advantage will be discussed.
Furthermore, the concept of a 'balanced scorecard' and how it focuses on measurable outcomes on four dimensions of a business' performance will be studied. The different types of information technology infrastructures or computing systems - data centres, virtualization, and cloud computing - will be elaborated on next. Thereafter, get acquainted with the different kinds of clouds and the four main cloud delivery models. Then, learn about electronic commerce, mobile commerce, and other Internet-enabled digital technologies which facilitate the exchange of value. Note the various features that distinguish an e-commerce website from a traditional brick-and-mortar business and the global e-commerce market ranking. Finally, you will be introduced to social commerce and mobile commerce. The adoption and use of information systems in various industries has evolved substantially. This course will equip you with the essential knowledge to ensure that your company manages information systems with the highest level of efficiency and will also cultivate the management skills needed to manage and discern the effectiveness of different strategies and business models. This rich information systems course does not need any programming experience and can be taken by anyone, whether you are simply curious about the subject or want to build a career in information systems. Enrol now and take advantage of free material.
Start Course Now