This free online course will teach you about the process and the benefits of involving young people in the community development process. You will learn about the conceptual basis of diversity, challenges of inclusion, and effective organizational change strategies as well as the different tools and techniques you can use to implement inclusiveness in community development projects.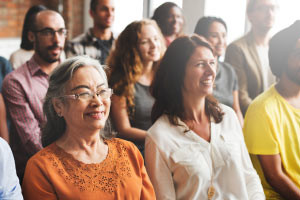 Duration

1.5-3 Hours

Accreditation

CPD
Description
As the third in a series of courses, Youth Involvement in Community Development will assist you in the successful delivery of a community development project and help you encourage inclusiveness of the different minority groups in the process. With community health as a springboard for understanding community development, you will be able to identify diversity in the community and learn how to include young people who may have been overlooked or marginalized in the decision making process.
Furthermore, you will learn about the challenges of including youth in a community development project, such as changing demographics and barriers to equitable access as well as why inclusiveness is necessary in community development projects. Next, you will learn about the benefits that accrue to an organization or community that is inclusive.
Finally, you will be introduced to various tools and techniques from how to use a template for the terms of reference or how to conduct a focus group that will help you implement inclusiveness. You will also learn how to encourage youth and adults in community involvement and how to respond to opposition, the roles of stakeholders and how to evaluate your success.
This free online course on Youth in the Community Development Process will be of immense interest to professionals or volunteers working in development of the community, community planning, community activities and community organizations. It will also be of interest to students, individuals and community members who would like to know more about community development, community efforts and the role in changing and improving local communities. Enroll in this free online course today and start learning about youth engagement in community development.
Start Course Now