Image Restoration and Registration
Learn about image restoration techniques, types of filtering operations & image registration in this free online course
Publisher:

NPTEL
This is a free online course on image restoration and registration aspects of digital image processing. The course gives you great insights into some useful image restoration techniques that can be used to restore images to their ideal states. By the end of the course, you will be much better equipped with skills on image restoration and applications of image registration. Those are great skills, so get started, today.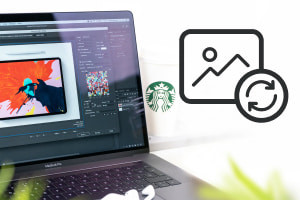 Duration

5-6 Hours

Accreditation

CPD
Description
This course begins by introducing you to various image restoration techniques like Butterworth filters, Ideal Highpass Filters, illumination, reflectance components and other techniques. You will also learn to distinguish between a circulant matrix and a block circulant matrix. Furthermore, the course distinguishes between image enhancement and image restoration and makes it easy for the learner to swiftly understand the differences.
The course further explains the process of image formation and the degradation model involved in it. Consequently, you will learn the three techniques for estimation of the degradation model which are - observation, experimentation and mathematical modelling. Moving on, you will also learn the three degradation models for restoration techniques - inverse filtering, Wiener filtering, and constrained least square filtering approach.
Finally, you will learn about minimum square error, image registration along with the basic difference between constrained least square filtering and the Wiener filtering. Then you will be introduced to the concept of colour image processing where you will learn of the primary and secondary colours in nature, colour characteristics, chromaticity diagram, along with how a chromaticity diagram can be used to specify a colour. Start this course today, and learn valuable skills in image restoration and registration.
Start Course Now