Human Respiratory System - Introduction
Get a clear understanding of the human respiratory system with this free online course.
Publisher:

MEDCoE
This free online course on the human respiratory system teaches you the process of how our bodies take in the oxygen needed by our cells. You'll learn about the process of breathing, total lung capacity and the anatomy of the systems which make metabolic oxidation possible. You'll also learn how air is vital in human speech and how gases are transported, so if you want to learn more about the human body, start your learning journey today!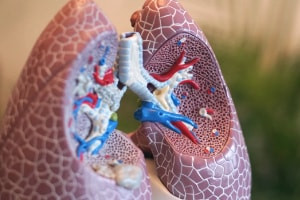 Duration

1.5-3 Hours

Accreditation

CPD
Description
Have you ever wondered how our bodies turn the air you breathe into oxygen for all our cells? This course begins with an introduction to the respiratory system and the physical principles of how we breathe. It also discusses the anatomy of the respiratory system and the process of diaphragmatic inhalation and exhalation. The course then moves on to look at lung capacities and breathing cycles as well as a deeper dive into the anatomy of the rib cage.
Next, it discusses the organs involved in breathing and the anatomy of the lungs. It then moves on to look at the function of the nose and how it is designed to help us breathe before diving into how air is vital in the production of speech in humans. The course then goes on to examine the respiratory tree, pulmonary alveoli and pleural cavities.
Finally, it covers functional blood supply and the transportation of gases around the body. This course is ideal for students who need to learn about biomedical science and medicine, and also those who just want to expand their knowledge and understanding of the human body and its different organs. So enrol now to begin learning and improve your understanding of the human body today.
Start Course Now