Human Health - Human Development and Health
Gain a better understanding of the different stages of human health and development, with this free online course.
Publisher:

XSIQ
This free online human health course teaches you about the interplay of personal health and your development. Development is an orderly pattern of change in a person, including behavioural and mental changes. We begin to develop from our conception and many factors can influence our development. This course will teach you about chromosomes, genetics, hormonal changes, differences in sex, and more, so start your learning journey today.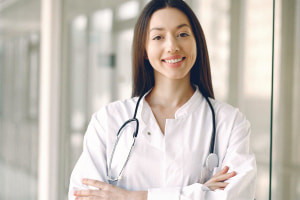 Duration

1.5-3 Hours

Accreditation

CPD
Description
There are three aspects of social development in childhood. This course will discuss why play is important, learning is intense, and social rules and acceptable behaviour are learned at this stage. This course will also discuss chromosomes which are the structures that contain genes. You will learn that humans have 23 pairs of chromosomes and that genes determine physical characteristics in relation to a person's body shape, rate of maturation, and body size.
You will then study the stages of development across a person's lifespan. You will learn about physical, emotional, and intellectual development, as well as, prenatal, infant, and adolescent growth. The milestone age is the average age at which particular characteristics of development are achieved. You will learn that physical growth includes changes to hard tissue and soft tissue, and study the effects of hormonal changes. You will also learn that females generally experience greater fat deposition, experience growth spurts earlier, and have a longer life expectancy than males.
There are different aspects of human development such as motor, social, emotional, and language skills. Upon the completion of this course, you will learn how to measure a person's development and gain a better understanding of the environmental and inherited factors affecting development and health. You will also become more aware of family and community resources that can help support and encourage individuals in their development and health. So why wait? Start your next learning journey, today.
Start Course Now