Human Digestive System - Introduction
Get a clear understanding of the human digestive system in this free online certificate course.
Publisher:

MEDCoE
This free online course on the human digestive system will give you a clear understanding of how our bodies turn food into fuel. The course covers a wide range of topics, from the energy cycle to food and vitamins and the absorption of products into our body. This course will be of great interest to anyone who wants to study the human body in detail and learn more about the processes within it, so make sure you start your learning journey today!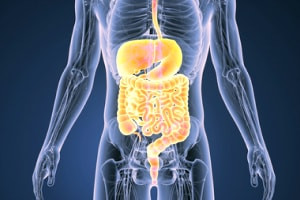 Duration

1.5-3 Hours

Accreditation

CPD
Description
If you have ever wanted to know more about how the body's digestive system works then this course will teach you all about it. It begins by introducing the energy cycle, discussing how energy from the sun is taken through the food chain and then through our bodies. The course then takes you through various different food groups and the substances they contain before guiding you through the various elements of the digestive system in humans.

The course then goes into detail about the digestive system, looking at each stage from ingestion to swallowing and how food is temporarily stored in our stomachs. It looks in detail at the function of each part of the stomach before moving on to discuss how food is primarily digested in the small intestine. The course then goes on to discuss how substances from the food are absorbed into our bodies.

Finally, the course talks about the elimination of waste materials which cannot be digested by our bodies, as well as discussing the reticuloendothelial system. Whether you want to study the digestive system as part of a wider course of biological study or just to learn more about how our bodies work, this course teaches you how we turn food into the energy we need to survive, so make sure you start learning today.
Start Course Now