HTML5 Game Development - Lessons and Development Planning
Learn effective development planning and documentation for HTML5 game development with this free online course.
Publisher:

Channel 9
In this free HTML5 Game Development - Lessons and Development Planning course you will learn how to construct a proper plan by teaching you all about the professional standard documentation required in the game development industry. Planning is a crucial part of any endeavour, big or small, and game development is no exception. A written plan for your game development can serve as your guide for turning your ideas into realities.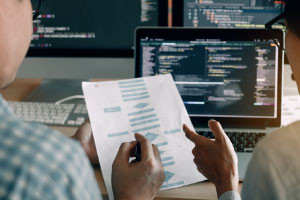 Duration

1.5-3 Hours

Accreditation

CPD
Description
The course will first discuss the tools that you can install into your copy of Visual Studio including Apache Cordova tools that will enable you to debug and analyze your code from within Visual Studio. This is something that was previously not possible with Cordova. You will then study Microsoft Azure which is a cloud computing platform and infrastructure that you can use to build, deploy, and manage applications and services through a global network of Microsoft-managed data centers.

The course will then teach you about the common documentation used within the game development industry. You will look into Game Design Documents and Technical Design Documents and study their content and usefulness in a game development studio. The course will also cover UML diagrams and how they help visualize the design of your system. You will then learn about the mistakes the course presenters made when constructing their previous build of the game and be shown how planning can ensure that such mistakes do not arise.

The start of something great always begins with an idea. Almost every game enthusiast at some point wants to turn their idea into a real game. The difference between dreaming and doing is a plan. This course is designed to teach computer games developers everywhere how to construct a proper plan that can help them visualize their ideas. Check out the course today, and get one big step closer to making your game a reality.
Start Course Now