How to Play the Cello
Master the practical, step-by-step technique of playing the cello from beginner to advanced in this free online course.
Publisher:

Emily Davidson
Does the deep sound of the cello intrigue you? This course studies all the practical, step-by-step techniques of playing the cello. We show you the basic concepts required to take you from a beginner to a professional cellist. Examine the 'D major' scale and the methods for playing a musical piece on the cello. By completing this course, you will master the creative skills that can make you a world-class cellist. Enrol now!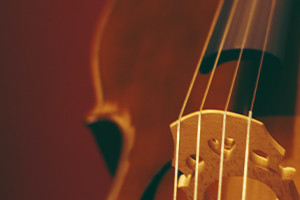 Duration

1.5-3 Hours

Accreditation

CPD
Description
Music is an arrangement of harmonious sounds with a systematic blend of rhythm, pitch and tonality. Music is an auditory art that is universal in the human experience because it transcends the vital aspects of different cultures. A cello is a bowed string instrument with a hollow wooden body, two holes (also known as the 'f-holes') and four strings tuned in perfect fifths. This music course will first teach you how to obtain a cello and considers the possibility of hiring the instrument by visiting websites that lease it.
Next, you will become familiar with the accessories that are required for the cello to be able to function appropriately. The topic on maintenance for the cello will examine the care and preservation of the instrument from extreme temperatures and naturally dry climates. You will see why you must allow the newly shipped cello to acclimatize to your home climate before tuning the instrument and learning its systems for tuning. Similarly, you will examine the parts and components of the cello, and you will learn how to maintain good posture while playing and performing on the instrument. Then the techniques of plucking the harmonious strings of the cello, also known as the basic 'pizzicato', will be exquisitely demonstrated. We adopt the analogy 'Cats Go Down Alleys' to help you understand the 'open strings' technique for the lowest strings of a cello to help you further examine the subject and enhance your understanding.
Finally, you will study the left-hand technique of playing the cello and how you can master the system to become a professional cellist. The topic on the musical staff will highlight how it works as we go through concepts like note reading, the names and identity of musical notes and the bass clef. In addition, you will learn about the music scale, including how to play the 'D major' scale on your cello. We illustrate how to master the bow by considering the concepts and methods for bow hold, bow directions and bowing the open strings. You will then be ready to play a music piece on your cello using strings and a bow. By completing this course, you will learn creative music skills that set you on the right path to becoming a highly sought-after professional cellist. So why wait? Start learning now!
Start Course Now