How to Discover Your Purpose in Life
Become successful and lead a meaningful life by learning how to find your life purpose in this free online course.
Publisher:

TJ Walker
If you desire fulfilment in life and have a willingness to introspect and reflect, then this free online course on finding your life's purpose is for you. It is possible to lead a life of growth and where your talents are appreciated. You will learn a technique to steer you in the right direction for personal success. If you are a career coach, learning this technique will enable you to help others to find their life purpose in a systematic way.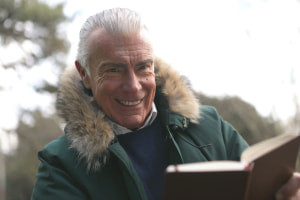 Duration

1.5-3 Hours

Accreditation

CPD
Description
A life purpose can guide your decisions and provide direction to shape your goals. It can help to create a meaning of your life and influence your behaviour. For many people, a life purpose can help them to choose their vocation. Others need a life purpose to experience a satisfying and fulfilling professional life. So, how do you know what your purpose in life is? You may also wonder – "How do I find my passion for purpose?". In this course, TJ Walker, the personal development coach and trainer, will help you to find your passion. He will share some guidelines to test whether you have chosen the right life purpose and minimise your financial and time risks. You will have a reality check on what are the challenges in the present times. You will be sensitised to embracing failures to find your life purpose. Most people never find their life purpose and you will learn the reason why.
Many people, who are unhappy with their conventional day jobs or corporate gigs, want to have a positive impact on this world. This is possible only if they know their life purpose. The question that most people have on their minds is how do they know that? Next, you will learn how to figure out your strengths and choose which passion to follow. In the present times, it is easier than before to connect with like minded people all over the globe. This offers a beautiful opportunity to focus on your life's purpose because you can get a wide reach for your work. You can gain appreciation from a larger population and this will be possible if you follow the tips and techniques shared in this course. This course will help you to get to that point where you are immersed in your life purpose automatically.
When is the right time to focus on your life's purpose? Quite often this question pops up in our minds and in this course you will get the answer. You will learn two strategies to explore your passion for life's purpose as you manage your day job which pays your bills. You will learn how to segregate your personal vision from that of your parents or spouse. This will help you to choose the right purpose which satisfies you and gives you a fulfilling life experience. This course will not only help you as an individual to choose your life's purpose, but you can coach others to do so. Knowing one's calling, passion and interest has no age limit or boundaries. You can be from any background, be a coach, a retiree or a student, to derive benefit from this course. Unmask your vision by enrolling in this free online course.
Start Course Now