How to Deliver a Ceremonial Speech
Nail your next ceremonial speech by following TJ Walker's guidelines in this free online course.
Publisher:

TJ Walker
Has someone asked you to deliver a speech, and you don't know if you'll be able to pull it off? Where do you start? What do you say? We designed this free online public speaking course to show you how to deliver ceremonial speeches effectively. We will teach you a step-by-step method to help you write and deliver wedding speeches, acceptance speeches, retirement speeches, eulogies and even motivational speeches.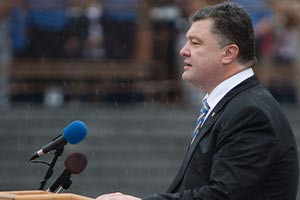 Duration

1.5-3 Hours

Accreditation

CPD
Description
At some point in our lives, we all need to attend a ceremony. These ceremonies include but are not limited to retirement ceremonies, wedding ceremonies, award nights and swearing-in ceremonies. You might need to give a speech during one of these ceremonies. This course will demonstrate precisely how you need to approach speeches for any of these occasions. We will start by introducing you to the concepts of wedding speeches. The key to delivering a memorable wedding speech is to show a sense of confidence in your speech. We will teach you how to boost your confidence while delivering wedding speeches, as well as the dos and don'ts of a wedding speech. Are you nominated for an award that requires you to give an acceptance speech, but you don't know what to say or how to go about it? This course will show you how to prepare and give a successful acceptance speech by showing you the common mistakes people make when delivering acceptance speeches and how to avoid them.
Inspiring and motivating people is a challenge for many. Many motivational speakers have built their careers by sharing their life experiences and the lessons learned from these experiences. This speaking class will explore the process of becoming a successful motivational speaker - from figuring out what makes you unique to attracting speaker bureaus. We will provide rehearsing tactics to help you identify and fix your shortcomings as a motivational speaker. The next bit of content covers retirement speeches. We will show you precisely what you should and should and should not do, as well as why a speech outline is essential for your retirement speech.
The loss of a loved one hurts and can be unbearable. The emotions that go along with it can cause a loss of words when called upon to give a eulogy at a funeral ceremony. A eulogy is an opportunity to put the spotlight on the deceased person. The final part of this course will help you understand how to write and give a great eulogy. You will explore the concept of using stories to express the special moments and illustrate the character of the person being memorialized. You will be taught the techniques of using a eulogy note and source for stories of the deceased. This course is vital if you're planning to give a wedding speech, acceptance speech, eulogy and retirement speech - either for yourself or on behalf of someone else. It will significantly benefit anyone wishing to begin their career as a motivational speaker. Sign up now!
Start Course Now