How to Be a Talk Show Host and News Anchor
Learn how to start and build a successful career as a talk show host or a news anchor in this free online course.
Publisher:

TJ Walker
Is your camera-shyness standing in the way of fulfilling your dream of becoming a talk show host or a news anchor? It's time to change that. Facing a camera comfortably to convey your message takes time and practice. In this course, you will learn how to prepare for a talk show and record yourself to fix your flaws. This course also covers how to research your talk show guests, conduct interviews and be an expert in news analyses on TV.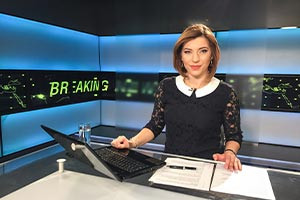 Duration

1.5-3 Hours

Accreditation

CPD
Description

Recording yourself on camera and watching the video can be challenging, especially when you don't know what mistakes to look out for. However, you can make this activity fun and easy while improving your confidence on camera. This course teaches learners how to handle the technicalities of videoing themselves while practising to improve their flaws and overcome their fears. Appropriate body language makes you appear confident. It helps convey your exact message because it complements what is being said. Learners will be taught the importance of body language and how to make different physical movements in talk shows to appear natural, relaxed and comfortable. To become a successful and confident talk show host, you will learn your goals and ways to position yourself in front of a camera. We will teach you tips that will get you hired on TV as a host, how to get on the news and the techniques of having a huge audience online. After that, you will learn how to make interesting conversations with your guests.
As a reporter, your job is to deliver information to the audience that they cannot obtain with a simple Google search. Interviewers are supposed to get as much information as possible from their guests in an engaging, non-invasive manner interesting to the audience. This course covers how to research a guest to prepare the right kind of questions for an interview. A pundit is someone who gives analyses, perspectives and opinions about the news or important events. There are several ways of becoming a TV pundit. We will introduce you to various methods of becoming a pundit to provide your insight or perspective on what is going on in any field of expertise. You will be taught the importance of developing a consistent set of core principles to follow when giving out your opinions.
Looking good in front of a camera is something you want to consider as a pundit. If you're going to be a regular pundit, you have to come across as a natural. This course addresses looking good in front of a camera and why consistency is vital with your looks. This course is ideal for learners who are already in the news media industry. It's also suited for those who have decided to start a career in the media industry. The media industry is relevant to our daily lives in keeping us updated with current events and issues that concern us. Has a fear of public speaking haunted you and prevented you from sharing your intriguing ideas and opinions in front of an audience? The course instructor TJ Walker is here to help you overcome your fears. Join this course now to start and build your career in the media industry!
Start Course Now