History of Corporate Finance In a Nutshell
Explore the fascinating world of finance in this free online course that lays out corporate principles and jargon.
Publisher:

Chester Sky
This course takes you through a brief history of corporate finance and introduces you to some famous thinkers who shaped today's global economy through their ideas and schemes. We discuss key aspects of corporate finance, including financial markets, risk, bubbles, mergers and acquisitions. Economics affects many fields, from politics to sociology and beyond, so sign up for this short course to understand how 'money makes the world go round'.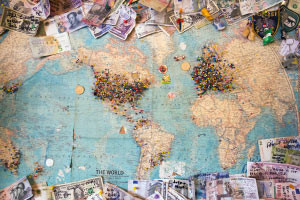 Duration

Hours

Accreditation

CPD
Description
This course delves into the history of finance and explains how it grew from financial and ideological theories to governmental intervention in the economy. We trace the rise and fall of financial markets and explain their impact on world economies.
The course establishes what creates and drives a market. We examine key aspects of corporate finance, from risk to bubbles. We then take a critical look at the causes and effects of the 2008 global financial crisis, which is widely considered a pivotal moment in financial world history.
This course teaches you how to interpret financial stories in the news, which are notoriously difficult to understand without a firm grasp on the relevant jargon, which we provide. We also help you train your financial instincts to recognize solid financial opportunities you may encounter. Let this course take you through the murky world of finance and demystify financial concepts so that you can put your best foot forward and take your career to the next level.
Start Course Now