This free online HERO course teaches you about the HERO Housing and Mental Health Project training course, and about the 10 Housing Quality Indicators that have been identified for each of the targets of the HERO project. Mental illness affects around 27% (83 million) of Europeans annually. With this course, you will learn that community-based services show significantly better outcomes on adherence to treatment, clinical symptoms, and more.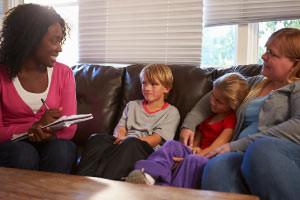 Duration

Hours

Accreditation

CPD
Description
This free online HERO training course has been developed to support learning and training of the local community activists involved in housing and mental health projects. The course has been designed to facilitate the learning, understanding, and developing of skills regarding the topics covered. Therefore, the structure of this training material allows its use both by single individuals, but also by facilitators and groups to develop workshops or sessions regarding the topics with different kind of targets.
This training course is divided into four modules, one for each of the target of the HERO project. The first module is dedicated to Users and their Families, followed by a module for Mental Health Professionals, one for Other Organisations, and finally Citizens.
Each module provides insights on the 10 Housing Quality Indicators that have been identified from Focus Groups and review of international literature during the first phases of the project.
For each module you will find a theoretical description of the topic with definitions, challenges regarding the topic and insights to face them and benefits regarding the topic followed by a more practical session including Self-Learning exercises aiming to actively process the previous theoretical description. In addition, the HERO Training Curriculum is available in the Course Resources section. All the modules and units are included as well as examples of good practices and group activities. We recommend that you download and read this documentation as part of completing this course. So, why wait? Start learning today and by the end of the week you will have gained skills and knowledge, which could help you and your community!
Start Course Now