Heart of Darkness by Joseph Conrad
This free online course will provide you with an introduction to one of the earliest modernist works on imperialism.
Publisher:

NPTEL
'Heart of Darkness', considered to be one of the first modernist novels, will be discussed in this free online course. This course will highlight the narratives techniques used by Joseph Conrad and you will notice a dramatic departure from the Victorian novels of classic realism and understand the symbolism depicted within this story. This course will equip you with necessary insights for analysing or critiquing any work of literature.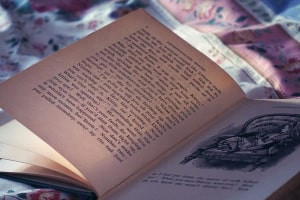 Duration

4-5 Hours

Accreditation

CPD
Description
'Heart of Darkness' was written in 1899. The story follows the journey of a man to a particular place. He comes back and tries to narrate his experiences of that journey, but is not able to do so, to his satisfaction. More than the geographical journey, this novel is about a psychological journey or the emotional journey of that one person – Marlow. Marlow appears in several other works of Conrad. In this book, Marlow can be understood as an intermediary between the two extremes of Kurtz, another key character in the book, and the Belgian company, which is in Congo. He acts as a guide for the reader as you come to terms with the hypocrisy and alienation surrounding imperialism and get introduced to the other characters in this course. More than once, Marlow refers to Kurtz as hollow. This course will help you to understand the reason why and it will show how Conrad has, without being critical, presented the dark, decadent picture of Western colonialism. He has depicted it as a phenomenon that tarnishes those in the West who advance it. Thus, you will get an insight into the ambivalence of imperialism in this work of literature.
You will get an idea of how this story is a dramatic departure from the Victorian novels of classic realism and how it depicts the culture and politics of the particular time period. You will be introduced to the definition and evils of imperialism. It also presents a set of issues surrounding race and the misinformation of imperialism. You will learn about Kurtz, who goes to the Congo as an emissary for the Company which exports ivory. Kurtz heads the innermost station, and he proves to be the most efficient exporter for the Company. However, as you progress through the course, you will learn about his monstrosity and degenerate behaviour, along with the hyper-appropriation of imperialism. You will also be given examples of 'delayed decoding' technique used by Conrad in this novella. This course will also highlight the dichotomy in the description of women- Kurtz's European fiancé and his African mistress, with the help of symbols and adjectives. This will enable you to appreciate the richness of words, symbols and narrative techniques in Conrad's work.
The story of 'Heart of Darkness' revolves around Kurtz. In the narrative, there is a suggestion by Marlow, that the loneliness and unfamiliarity of the African environment leads to Kurtz's madness and degeneration. He refers to Kurtz's journey into the heart of darkness, which is not a geographical region, but the horror of imperialism and what it represents. This course will take you through such readings of the text to help you assimilate the multitude meanings in this story and get a grasp on the message that it wishes to communicate. You will be enriched with the knowledge about a striking work of modernist literature, which can be valuable if you wish to pursue a course or research in English literature. This course will also enlighten you on the writing techniques of a modernist writer. You will comprehend the use of symbols, adjectives and descriptions that create vivid pictures in readers' minds. This knowledge is helpful if you wish to flourish in the media and communications industry. Start learning right away and enrol in this free course.
Start Course Now