Heart of Darkness by Joseph Conrad
This free online literature course takes you into the Modernist classic 'Heart of Darkness' by Joseph Konrad.
Publisher:

NPTEL
'Heart of Darkness' is widely considered one of the greatest Modernist novels and this free online course explores it in detail. We highlight Conrad's symbolism and narrative techniques to illustrate the novel's dramatic departure from Victorian classic realism. This course explains how to get the most out of this classic and in so doing equips you with the tools required to read subtext and analyze any work of literature or communication.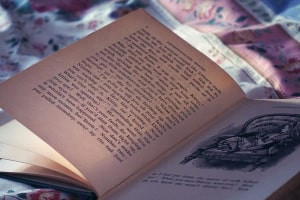 Duration

4-5 Hours

Accreditation

CPD
Description
'Heart of Darkness' follows Marlow's journey up a river into the Belgian Congo. The protagonist returns and tries to narrate his experiences but is unable to do so to his satisfaction. More than the geographical journey, this novel represents Marlow's psychological journey. Marlow, who appears in several other works of Conrad, can be understood as an intermediary between the two extremes of Colonel Kurtz, another key character in the book, and the Belgian Company. He acts as a guide for the reader as we come to terms with the hypocrisy and alienation surrounding imperialism via various characters. More than once, Marlow refers to Kurtz as 'hollow' and we explain how Conrad presents a dark, decadent picture of Western colonialism.
The course establishes this novel's departure from its realist Victorian peers in how it depicts the culture and politics of its time. We examine the contemporary experience of imperialism and probe issues surrounding race and colonialist misinformation. We analyze the symbolic role of Kurtz, who goes to the Congo as an emissary for the ivory-exporting Company. Kurtz heads a remote station and proves to be the most efficient exporter for the Company. However, as you progress through the course, you will encounter his increasingly degenerate behaviour, along with the 'hyper-appropriation' of imperialism. We provide examples of the 'delayed decoding' technique used by Conrad before delving into the dichotomy in the novel's description of women - Kurtz's European fiancé and his African mistress. This analysis will enable you to appreciate Conrad's famed richness of words, symbols and narrative techniques.
The novel revolves around Kurtz and Marlow suggests that the loneliness and unfamiliarity of the African environment leads to his madness and degeneration, the 'heart of darkness' that is less a geographical region than the horror of imperialism and what it represents. This course takes you through such readings of the text to help you appreciate its multitude meanings and themes. We can help readers to grasp this important novel but the course is designed to allow you to carry those skills over to the reading of the next book. By understanding how Conrad employed Modernist writing techniques, you can make use of symbols, adjectives and vivid descriptions in your own expression, a crucial skill for anyone in the field of media and communications.
Start Course Now