Government Economic Policy - Introduction
Learn the fundamentals of government economic policy in this free online course.
Publisher:

XSIQ
This free online course teaches you about the basics of governmental economic policy, from US money supplies to how the Federal Reserve acts as the lender of last resort. It delves into the best case scenarios of monetary policy and discusses how the government can help stimulate the economy during a downturn. So whether you want to pursue a career in economics or learn more about how economic policy can affect you, start your learning today!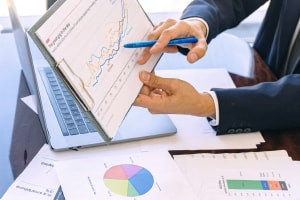 Duration

1.5-3 Hours

Accreditation

CPD
Description
This free online video-based course takes a deep dive into government economic policy and the factors it can use to help stimulate growth. The course begins by discussing monetary policy and the Federal Reserve before talking about US money supplies and the money multiplier. The course then explains the best-case scenario for monetary policy as well as the negative shock dilemma that governments face. We also discuss the role of the Federal Reserve as the lender of last resort and look at what happens when the Fed does too much.
The course then moves on to talk about fiscal policy, explaining its basic principles and what can happen in the best-case scenario. The course then discusses the limits of fiscal policy and how it can be difficult for a government stimulus package to effect change. The course teaches how an ideal stimulus package should be timely, targeted and temporary, ideally coming to a close as the economy recovers to its previous position.
Finally, the course discusses how the slow movement and response of the government can provide problems for its fiscal policy being enacted in a timely fashion. This course is fascinating for anyone who wants to know more about government economic policy, whether you are considering a career in government or economics or just want to expand your knowledge base. So start learning today.
Start Course Now