Global Islamic Finance and Banking
Gain an understanding of the Islamic finance and banking industry as well as Sharia law, with this online course.
Publisher:

Edgy Global
This free online Islamic Finance course will familiarise you with the principles and frameworks of Islamic banking. Islamic banking is a form of non-interest banking based on the principles of Sharia law and ethics designed to foster a healthy society. Islamic banking is one of the fastest-growing segments within the finance sector, start this free online course today to learn about the fascinating world of Islamic finance.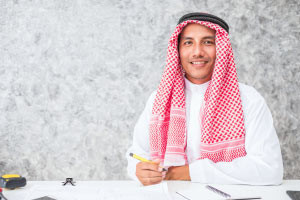 Duration

1.5-3 Hours

Accreditation

CPD
Description
This course will first introduce you to Islamic finance and banking and teach you about the growth and potential for Islamic finance. You will look into the five core aims of Sharia law and learn that the Sharia law prohibits unethical, immoral, and speculative activities. The course will also discuss the Islamic perspective on wealth. You will learn the aspects of Islamic law and contracts such as types of transactions, ownership categories, and common elements of a contract.
You will then look into modes of finance including the prohibition of Riba or interest, the Prohibition of Risk (Gharar), and the Islamic insurance (Takaful). The course will discuss the difference between conventional and Islamic banks as well as the key Islamic finance products. You will also study the role of the independent Sharia boards which includes proper guidance to institutions and leading research and development programs. You will also take a look at the global regulatory environment.
This free Global Islamic Finance and Banking course covers the key concepts, services, and future of one of the fastest growing financial sectors in the world, is valued globally at more than $2 trillion USD. By taking this course, business people and government employees interested in Islamic finance and banking around the world will gain better knowledge and a deeper understanding of Islamic finance and banking. This knowledge can be highly valuable and useful, so have a look at the Islamic finance course today, and start your next learning journey.
Start Course Now
Need Some Help?
What is Islamic finance and banking?
What are the benefits of taking an Islamic finance course offered by Alison?
How much does an online Islamic banking and finance course cost?