Global Health Initiative: Malaria Awareness - Revised
Learn more about malaria and the effect it causes on our health.
Publisher:

Advance Learning
This global health initiative course on malaria awareness will teach you about malaria, its symptoms, risk factors, and how it can be diagnosed, treated, and prevented. Each year approximately 210 million people are infected with malaria, of which approximately 440,000 of those die from the disease. If you're travelling to a location where malaria is common, it's important to learn about the disease before your visit.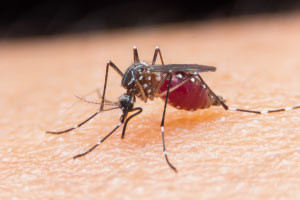 Duration

Hours

Accreditation

CPD
Description
Alison Global Health Initiative is a series of courses created to raise public awareness and understanding of common diseases that affect millions of people worldwide. In this course, we cover important aspects of malaria in detail. Malaria is a mosquito-borne infectious disease caused by the Plasmodium parasite. This course will define what malaria is and offers essential facts and statistics about this disease and the medical conditions it can cause. We then describe different aspects such as symptoms and risk factors associated with the disease and how malaria can be diagnosed and prevented. 
Finally, the course describes how to treat a patient with malaria. The information in this course will be of great interest to all learners. It will be valuable to those who live in malaria areas or those going to places that will expose them to the mosquito that causes malaria. Those who want to know more about the disease and its treatment will find this course fascinating. It will also be of great interest to all healthcare professionals who would like easy access to information about malaria that they can share with their patients.
Start Course Now