Git, Github and Version Control
Learn Git and GitHub. Manage multiple versions of your code with Git, on your machine as well as on the cloud.
Publisher:

Gram Notes
Do you have multiple developers? In this online Git and GitHub free course, learn about version control systems with Git. Git will help you manage all the versions of your code while keeping a clean golden copy. Learn how to create and merge branches of code with the Git commands Add, commit and push. Along with the basics of Git, GitHub and Version Control, learn about more advanced skills like reverting, rebasing, checking out etc.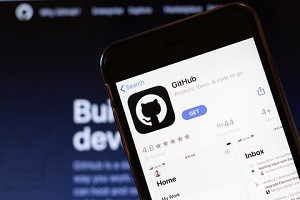 Duration

1.5-3 Hours

Accreditation

CPD
Description
This online Git and GitHub free course is designed to bring you up to the standard of a working user of Git. We make no claims of teaching each and every thing. But this course is designed to teach you enough to get the job done. So whether you are adding new features, or just fixing bugs, this course will be useful to you. Why do you need to learn Version Control system, Git and GitHub? Some of the reasons include: multiple developers and differentiated environments.
In this Git course you will learn about the commands of add, commit and push. What these words mean and how to use these actions. Along the way learn about other useful tools like Git Bash, Terminal and Github Desktop. While we show you about using git commands from Github Desktop, you will also learn the manual way from the command line. In this course, learn how to create and merge branches when you need to add new features or fix bugs. Merging branches can lead to merge conflicts. Learn how to resolve those using Github. Students will go on to conceptually understand what the branches are used for. Learn how to revert back individual commits or entirely go back to a specific commit in history. Important releases need to be marked with tags, so you can easily revert back to these landmark points.
In this Git, Github and Version control free online course, students will learn how to work with teams, and go beyond being an individual contributor. What happens when you need someone else's code? Need updates? Learn how to use Fetch and pull and then publish your changes onto a website. Finally learn how to manage teams using Organizations in GitHub. Start this course today to learn Version Control, Git and Github.
Start Course Now