Fundamentals of Google Apps Script And IDE
Obtain valuable skills and knowledge in Google Apps Script and its IDE and start coding with this free online course.
Publisher:

Laurence Svekis ✔
In this course, you will learn about Google Apps Script and what it has to offer in terms of features and coding functionality. This course covers everything, from introducing you to Apps Script and IDE to Deploying Libraries, connecting APIs, and outputting Web App content. You will get at an in-depth look at the new and improved Google Apps Script editor or IDE so you can power up your apps and get more out of Apps Script.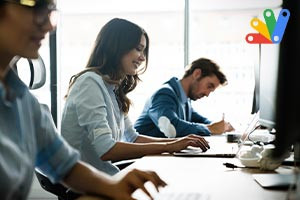 Duration

1.5-3 Hours

Accreditation

CPD
Description
Google Apps Script is a rapid application development platform that, along with its IDE, is packed with useful features that simplify code-writing and execution. This course, Fundamentals of Google Apps Script and Integrated Development Environment (IDE), teaches how to write functional code using the platform. First, we will introduce you to Google Apps Script and the basic functionality you need to get started, such as accessing and creating new Scripts. Then, you will be guided through Google's Developers
website, as it is the go-to place for information relating to Apps Script. It
includes Code Samples, Troubleshooting Guides, Support Documentation, and other information that will guide you through coding using Apps Script. After that, the course teaches how to run functions in Apps Script using Services and Methods to achieve your tasks. We create a Docs document and send a Gmail email to give you a demo of these processes.
Moving on, we introduce you to Apps Script's editor, also known as the IDE. We will provide you with valuable information concerning the available options within it and crucial guidance that will allow you to optimize your code-writing and execution experience. One of the important options that get covered in the course is Debugging. The course will guide you on using IDE's built-in Debugging tool, adding Breakpoints to debug your Script code. You will then learn how to use Variables when writing code in the IDE and distinguish the different states of Variables. This will enable you to make proper use of them when writing your code. After that, we will guide you on navigating Apps Script's left side menu and the options available within it, such as adding Triggers, accessing Executions and Project Settings. Then, we teach you how to add Files to Apps Script, access Libraries, and add Services to your Projects. We then move on to Library and Web App Deployments, guiding you on the processes. And finally, you will learn about features available within the IDE's right-click menu and Command Palette.
Google Apps Script is a cloud-based platform, so you don't need to install anything on your computer. That makes the coding process more straightforward. And the updated IDE has provided added advantages with its easier-to-read code and advanced Debugging functionality. So overall, the platform offers powerful code-writing and execution capabilities. And these are encapsulated in a simple user interface that makes coding available to anyone willing to learn it. This course comes in to bridge that knowledge gap enabling you to get coding in no time. And with its three-hour maximum study duration, it makes for an indispensable knowledge base for code-writing and execution. It is also video-based, so you will be getting live demos to apply within Apps Script's IDE. So, enrol in this free online course and gain valuable knowledge in Google Apps Script and IDE.
Start Course Now