Fundamentals in Route-Specific Drug Delivery
Learn how tissue engineering can be cultivated to allow for route-specific drug delivery in this free online course.
Publisher:

NPTEL
What are the multiple routes of drug admission throughout the body? In this free online biochemistry course, you study drug delivery engineering, safety protocols and the pros and cons of all manners of drug administration. Discuss the use of bacteriophages for treatment and how inhalation is used with micro-particles.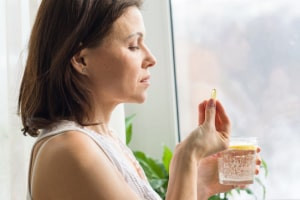 Duration

3-4 Hours

Accreditation

CPD
Description
This free online course in the 'Fundamentals of Route Specific Drug Delivery' will cover the foundational knowledge of route-specific drug delivery and administration as well as the properties, advantages and disadvantages of each type of delivery system used. You will begin by learning what route-specific delivery is and the controlled release (CR) systems that are used with it. You will also look at bioadhesives before tackling the various types of admissions.
Next, you will be taught about oral administration and contrast it with subcutaneous administration as well as their traditional formulations. These will form the basis for this course, along with intramuscular and transdermal delivery systems. You will learn the factors influencing the selection of delivery routes and the mechanisms involved. Permeation enhancement is a large influence within the properties of the systems chosen and used.
Finally, you will learn about inhalable carriers for inhalation administration. This is a very common form of route-delivery and is used in unison with bacteriophages for treatment as well as dry powder particle delivery, which are both heavily based on inhalation. You will finish with a comparison of intra-articular and intravenous administration techniques and the immune system. This is a fascinating topic for all interested in biology, medicine, chemistry and biochemistry; register now to boost your knowledge today.
Start Course Now