Foundation Diploma in Mathematics - Business and Commerce - Revised
Learn the mathematical knowledge and skills needed to study Business or Commerce at third-level.
Publisher:

Advance Learning
This free online Foundation in Mathematics course is designed to help students pursuing Business or Commerce at third level. Business mathematics is essential for recording and managing business operations for commercial enterprises. It is used in accounting, inventory management, marketing, sales forecasting, and financial analysis. Learning these skills can help open up a broad range of career opportunities for you around the world.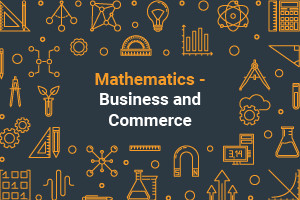 Duration

Hours

Accreditation

CPD
Description
This course begins by introducing you to large numbers, decimals, and indices. You will study algebra and learn to rearrange formulas and factoring as well as look into equations, functions, and graphs. You will study calculus including the basic differentiation of y = xAn,the differentiation of polynomials, product rule, quotient rule, and chain rule. You will also cover the second derivative, differentiation and turning points, differentiation of logarithms, basic integration, and the integral sign. You will then study probability and the binomial distribution, and learn about arrangements and selections. The course will discuss matrices and determinants, and teach you how to operate with matrices. You will study statistics including histogram, mean of grouped frequency tables, cumulative frequency, the Ogive, and Quartiles.
Finally, this course will discuss business mathematics and cover the calculation of interest rate and principal, compound interest and annual equivalent rate, compound interest APR with credit cards, and savings and amortization. Mathematics is incredibly useful in all aspects of everyday life as it helps one's ability to think logically and solve problems. Businesses use math to record, classify, summarize, and analyze business transactions. This course will teach you foundation level maths for business and commerce. By the end of this course, you will be much more confident in recording and managing business operations. These are great skills, which you can start learning today.
Start Course Now