Fossil Fuel Replacement
This free online course on fossil fuel replacement explores the future of green energy efficiency and accessibility.
Publisher:

NPTEL
This free online course explains how to analyse the energy and materials needed in any production process. You will learn about greenhouse gases and fossil fuel. Analysis of renewable resources energy, thermochemical production and energy policy are discussed and the course elaborates on energy access, energy efficiency and future energy systems. Energy management will be in demand as energy is fundamental to the sustenance of society.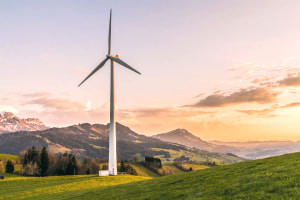 Duration

1.5-3 Hours

Accreditation

CPD
Description
Nature can offer us an abundance of energy which is produced by the sun, wind, water and biomass. Boardroom discussions and policy makers' agenda is imminently clear about energy issues and opinion is unanimous that new and renewable energy is the only solution to fight the hazardous effects of technology. This course introduces you to the analytical tools for assessing the energy requirement and energy return on investment. You will learn about greenhouse gas and fossil fuel replacement. The explanation on net energy analysis and how or where it can be used will add to your understanding of renewable resources energy analysis. The course discusses how to calculate recycled energy and you will learn about energy densities and the embodied energy. There are different types of energy stored in materials, and it takes a particular type of reaction to release each type of energy. Embodied energy is the sum of all the energy required to produce any goods or services as if that energy was incorporated or 'embodied' in the product itself. This concept can be useful in determining the effectiveness of energy-producing or energy saving devices.The section on thermochemical production and energy policy explains the economic and emissions calculation. You will gain an insight into the framework to analyse energy policies and the classification of policy instruments.
The second module of the course has detailed explanations on the concepts of energy access, energy efficiency and future energy systems. You will be introduced to some examples of energy policies and the issue of providing affordable access to clean energy. The question of electrification and the different policies and schemes that are ongoing, are also discussed. You will learn to appraise different kinds of efficiency, health hazards and global warming issues. The section on energy efficiency highlights the obstacles faced by energy-efficient motors. You will learn to analyse energy efficiency with the help of cases and examples. An energy audit has its challenges and this course adds to your awareness on these challenges and energy consumption in the industrial sector. You will also learn about renewable energy certificates. Renewable Energy Certificates or RECs are a market-based instrument that certifies that the bearer of the REC owns one megawatt-hour (MWh) of electricity generated from a renewable energy resource. There have been transitions in the energy systems industry and in this course you will learn about such transitions and what are their drivers. Next, you will learn about the energy requirement and services that we need for development. The current trends in this field are shared as well.
In present times, energy assessment is no longer an option but a necessity. Governments are seeking ways to mobilize the masses and direct them towards the resources of the future which could be biomass, wind, solar, water and geothermal. Industrial processes are changing or getting modified to be labelled green or zero carbon. The renewable energy sector is projected to expand and energy savings as a service is a possible trend. Modern living relies heavily on clean and cost-effective access to energy. Thus, the energy sector is a growing sector. It is expected that the number of jobs in this sector will continue to rise. This course offers useful insight and learnings for those interested to pursue a career in the energy domain or simply seeking to expand their knowledge base. So, be a smart learner and start this course right away!
Start Course Now