Finance and Education in Entrepreneurship
Learn how to find investors and raise funds for a start-up as an entrepreneur in this free online finance course.
Publisher:

NPTEL
Do you know what options are available for entrepreneurs to help them raise funds and find investors? This finance course goes through the available options and shows you how to explore opportunities in your own country. We study the link between entrepreneurship and education and explain how to leverage your knowledge to set up a new company. Financing can be a massive block for entrepreneurs so let this course do the hard work for you.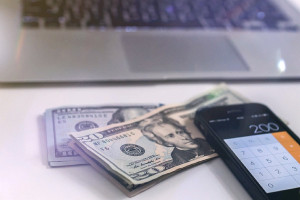 Duration

3-4 Hours

Accreditation

CPD
Description
Raising finances is a tricky business but once you know how and where to start, your battle is half over. This finance course teaches you how to explore and exploit every possible opportunity to raise funds and get your business off the ground. You will learn about entrepreneurial odds, the 'financing staircase', some aspects of start-up investor interest and the trending themes in funding. We also explain the 'funding pyramid' and how management helps firms to cross-scale barriers from nano to mega.
The course then studies the link between education and entrepreneurship. These two fit hand in hand and we show you how to identify the opportunities available to those with the relevant information. We help you learn how to use what you have to achieve your start-up goals. The course investigates the idea of 'entrepreneurial odds' for start-ups and establishes what is required to take the leap of faith it takes to set up a business 
We then examine the different types of available enterprises and their various funding models. 'Going public' is an interesting concept and the course takes you through initial public offerings and what to look out for. Finally, we look at financial strategy and explain how to develop your own. Let this finance course guide you through the murky waters of entrepreneurship and help you find the light at the end of the tunnel.
Start Course Now