Finance and Cash management for Hospitality
Learn how to manage costs and other financial commitments in the hospitality business with this free online course.
Publisher:

Manish Gupta
This free online course will help you build competencies in financial and cost management for hospitality businesses. You will learn why a budget plan is necessary for hospitality businesses and what factors to consider. Finally, the course will provide you with hands-on lessons on how to efficiently draw up a budget plan for the different operational aspects of running a hospitality business. Start your learning journey today!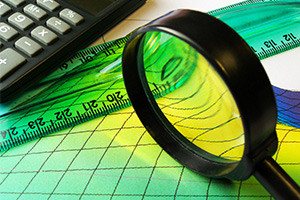 Duration

1.5-3 Hours

Accreditation

CPD
Description
This free online course on financial and cash management for hospitality is designed to help you develop the ability to manage costs and other financial commitments in hospitality businesses. The course begins with an introduction to the concepts and systems of cost management. During low business periods, businesses are expected to adjust. This course will explain to you why you need to make these adjustments and how to effectively do them so that you can navigate such periods financially. Have you heard about Zero base budgeting (ZBB) but you are not yet sure of what it is? This course will explore the Zero base manning budgeting extensively. It will articulate the key factors to consider within the structure of the business to apply this budgeting system effectively. You will learn also about the ABC system of cost management as well as the energy saving techniques that can be employed.
The second part of this course will provide you with detailed lessons on how to draw up effective budgets across operations and sections of hospitality management. You will be shown how to structure a room revenue budget plan, the factors to consider, and how to calculate the revenue generated from rooms. You will then learn about the F&B revenue budget plan and the dependent factors to consider when creating one. Except for few differences, the banquet budget is often considered very similar to the F&B budget plan. Do you know what these differences are? Discover these differences with the lessons provided in the second section of this course. Other hospitality budgeting operations well detailed in this course include headcount and payroll, as well as other miscellaneous sections crucial to running a hospitality business during such periods. Finally, the course will teach you how to evaluate cash flow within the business structure.
The Covid pandemic has seen a lot of businesses shut down over the last few years. Many of those businesses have only started to re-open as the pandemic eases off. A big percentage of these businesses lie within the hospitality sector globally. But while it is one thing to re-open our hospitality businesses, another key reality is the nature in which this re-opening should occur to avoid financial troubles. To do this the financial manager must be able to re-align and adjust the company's resources within the current dispensation to suit the reality of the business at the current time. This course will help to build the acumen of a financial manager in hospitality management by factoring the plethora of variables that can affect cost and finances within the company. The lessons on budgeting in this course are painstakingly illustrated with a number of Excel sheet templates. You will be taught how to efficiently evaluate costs and draft budgets for practically every operation in a hotel during a period of low demand or activity. As an individual looking into hotel or hospitality financial management, this course will prove more than handy. So, start learning right away!
Start Course Now