Feminism and Gender Studies
This free online course connects feminist and gender theory to shifting attitudes about the role of women in society.
Publisher:

NPTEL
This free online course explores the ideologies that drive feminism to help you understand today's gender issues as many societies rethink their treatment of women. We trace the origins of the global movement and examine its evolving theories and arguments in the context of queer and masculinity studies. We then ground such theory in contemporary real-world conditions to illustrate that 'the personal is political'.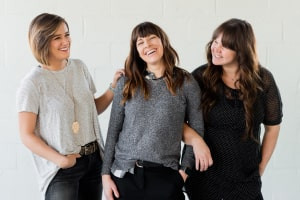 Duration

1.5-3 Hours

Accreditation

CPD
Description
This free online gender theory course takes a close look at feminism and its origins. The term was first used in 1895 but the idea of the equal treatment of women drove the movement for centuries before that. Intersectionality forms the foundation of this course as we look not only at feminism as a whole but also at its different strains that come from contrasting political paradigms like liberalism, Marxism and socialism - along with radical feminism, cultural feminism, black feminism and ecofeminism. The arguments raised by these different traditions enrich feminism and make it even more interesting and important to appreciate what the movement means to people with different perspectives and backgrounds.
We study the origin of feminism and establish its role in the development of gender studies, which grew out of humanities disciplines like cultural, literary and postmodern studies. This course analyzes key contributions made by famous feminist theorists like Judith Butler, Nancy Chodorow and Barbara Turner Smith. These people broke down and critically assessed existing perspectives on gender, sex and gender roles. Gender clearly still plays a huge role in social mores and we examine its shifting role through the lenses of masculinity and queer studies, which demonstate how the subversion of pre-existing gender notions can affect arguments made across many disciplines.
The course then investigates the idea of 'representation' and we take a close look at the changing media portrayal of gender and gauge the effect of those changes on society as gender leaves its rigid, ancient format behind and more people come to terms with its fluidity. This interdisciplinary course challenges your views on many different aspects of feminism and its sister studies. We provide an in-depth look at both historical arguments and their contemporary counter-arguments that can make you feel more confident while discussing these important issues, from the classroom to the dinner table to the streets.
Start Course Now