Feminism and Gender Studies
This free online course introduces some feminist and gender theories and the development of men's and queer studies.
Publisher:

NPTEL
This free online course focuses on discussions related to feminism and gender issues. Feminism and gender are two words which are often discussed and are a part of our daily vocabulary.The course traces the origins of feminism and describes the key theories and development of feminist arguments. It will also cover the beginnings of gender, masculinity and queer studies by highlighting the views and arguments of critics.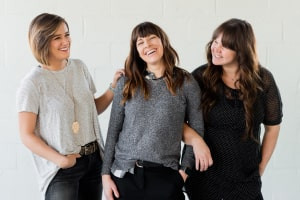 Duration

1.5-3 Hours

Accreditation

CPD
Description
This course describes the ideology and origins of feminism, beginning with the development of feminist arguments. Though the term feminism originated in the year 1895, it was a centuries-old movement. The inbuilt plurality in the development of feminist thoughts is the result of the absence of any proactive argument. These thoughts have developed in response to various developments in society and aim for equality. The feminist thoughts detailed in this course are – liberal, Marxist, socialist, radical, cultural, black and eco-feminism.
You will learn how feminist studies gradually led to the development of gender studies and that the contemporary understanding of gender studies has been a result of various interdisciplinary disciplines such as postmodernism, culture studies, feminism etc. The course highlights some key contributions such as those of Butler, Chodorow and Barbara Turner. They critically assessed existing perceptions on gender, gender roles and sex. The course also explains how gender studies led to the inception of men's and masculinity studies which developed after realising how gender norms influence men's lives as well. It also describes the emergence of queer studies which initiated discussions on desire and relationships.
The course concludes with a discussion on how gender is represented in media and what is changing in this representation. This course is especially relevant for interdisciplinary understanding and developing fresh perspectives on contemporary issues. As you complete this course, you will have an in depth insight into the feminist and gender studies. It is time to take advantage of this offering and get learning.
Start Course Now