Exploring SQL Server 2016: Fundamentals is a specially designed course that discusses fundamental aspects of the SQL Server 2016 release from Microsoft. The course analyzes different functions and feature improvements bundled in this version in response to user complaints from the database community. This course also analyzes additions made to the SQL server application for 2016. Start this course today to improve your understanding of databases!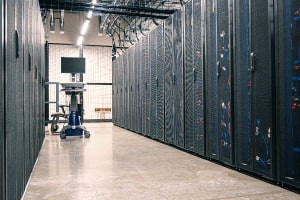 Duration

4-5 Hours

Accreditation

CPD
Description
Humans have a long history of working with data in different forms, from storing different records of yielded crops, to game hunting, and other pieces of information relevant to the hunter-gatherers. In human dynamism and development, database systems have become quite elaborate through our common activities. In addition, huge clusters of information in government offices, libraries, hospitals, businesses, and organizations give rise to various difficult data problems. Such problems mostly involve storage, processing, reporting, management, security, utilization, and availability of data. Solutions to these problems and many more give rise to the basic principles of database systems being used today. These systems have also evolved to become computerized, harnessing the ever-improving power of different computer devices around us including our phones and other mobile devices. Try opening your contacts right now on your mobile phone for a simple example of database utilization around you. Recall how phone numbers and addresses used to be stored in separate phone books and address books. Databases have long solved the cumbersome usage of such methods. This free online course is specially designed to explore various fundamental aspects of the Microsoft SQL Server 2016 release. The course also analyzes all relevant updates and enhancements bundled in this updated release from Microsoft.
SQL Server 2016 is Microsoft's new relational database management system (RDBMS) release. It is a new addition to the long list of SQL Server releases that started in the '90s. It is an important application used globally by database administrators (DBA), database managers (DBM), and other database professionals in executing operations on stored data in databases. Such operations related to the fundamental aspects, manageability and feature enhancements on the 2016 release are all essential for prospective database professionals. Professionals in the industry can also take this course as a refresher training for SQL Server basics. On the other hand, computer enthusiasts looking to explore database management using SQL Server have important functionalities to learn in this course. For any type of learner considering a future in information technology, this course offers a perfect foundation for a good development in the IT field. Basic concepts surrounding this new release cater to the increased need for data mining and machine learning services in structured query languages used for databases. Why miss the possibilities and trends currently working out in the data industry? Learners taking this course will also be able to understand improvements made to SQL Server on this version covering numerous functionalities.
As is popular with organizations and businesses these days, employing IT services for storing, managing, and processing ever-increasing data is necessary for customer success and retention. Why not explore the fundamentals of database technology through SQL Server 2016 features and functions in this course? Understand the unique features of this SQL Server release that make it suitable for specific database needs. The course also contains essential details on the 2016 release employed by expert solutions architects for selecting management techniques and tools for structured query language databases. Therefore, students, programmers, database administrators, database managers, solutions architects, web service administrators, computer enthusiasts and anyone interested in learning about the fundamentals of Structured Query Language (SQL) services cannot afford to miss this course. Also, measurements of efficiency and effectiveness tied to cost, time, and productivity stand to gain better analysis through this release's enhanced features discussed in this course. So, register for this course to deepen your knowledge on SQL Server 2016 Fundamentals today!
Start Course Now