Exploring ASP.NET Core: Intermediate is a course that builds on the foundation of ASP.NET to enhance your professional skill set. Learn about the structure of ASP.NET Core, the application startup services, and Middleware. Gain essential insights on new cross platforms, data management and database migrations from this course to build modern apps. Register for this course today and take your coding skills to the next level!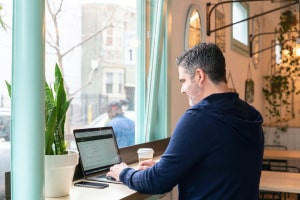 Duration

5-6 Hours

Accreditation

CPD
Description
The Exploring ASP.NET Core: Intermediate course is a part of the ASP.NET Core Framework Training Series. We have designed this intermediate-level course for professionals striving to learn the key concepts and functionalities of ASP .NET Core. This is the second course in the two-course series on the ASP.NET core framework. The course allows you to dig deeper into the ASP.NET core and build on the learnt concepts in the Exploring ASP.NET Core: Fundamentals course. It is the fastest and more exciting new version of ASP.NET. Acquire the skills to work with the client and server-side technologies. If you've been looking for a quick and easy way to gain skills and knowledge on new cross platforms, this course is perfect for you. It is a modern, fast and flexible system that works across different platforms. The course is one of the most popular assets in the software development industry. The primary objective of this training series is to help professionals develop proficiency in building and creating web applications with the help of ASP .NET Core.
Improve your expertise as a junior developer or refresh your knowledge as a senior developer. Explores what is new about the ASP.NET Core technology. Classic ASP .NET Core in the .NET Framework will be with us for years to come. It is a sequel to exploring courses about .Net Core and ASP.NET. Analyze the context of what ASP.NET Core is all about. We explain that ASP .NET Core is the successor of ASP .NET but not the next evolutionary step. Classic ASP.NET is still with us and will be for a very long time. It is fun to examine the high-level conceptual elements that ASP.NET Core comprises, especially if you have an interest in software architecture beyond the needs of a typical developer. We all need some appreciation of architectural concepts, but it's a whole field you can specialise in. One of the crucial things about the .NET Core includes a simple application model for tools, local services and text-based games.
The course is equally beneficial for the junior and senior-level developers as it enables candidates to gain the necessary skills to become productive with the .NET framework quickly. Investigate the fundamentals of Tag Helpers and understand the structure of Middleware software. We describe middleware as 'software glue' that lies between an operating system and its applications. It enables communication and data management for distributed applications. Professionals also study Dependency Injection (DI), the art of resolving & registering application services with Dependency Injection (DI). Furthermore, this course strives to help you learn the significance of Entity Framework Core and proficiently perform database migrations. Having proficiency in ASP. NET development can help you successfully secure reputable jobs. This course also covers the 'View Component', a new feature in ASP.NET Core MVC. It is very similar to the Partial View but more powerful. In the first part of the demo, we will analyze how to set up the service that uses entity framework core to provide data to the view components. We aim the course at individuals who want to learn to code using .NET Core, as well as with .NET Core and professionals seeking skills in cross-platform technology. Register for this course and enhance your career skills!
Start Course Now