Ethical Hacking; Network- Based Attacks
Learn about network-based attacks and elements of hardware security in this free online course.
Publisher:

NPTEL
This free online network attacks and hardware security course can be of great help to learners eager to learn the different ways malicious activities can be launched on a system. The course gives some great insights into the concept of phishing, password cracking, wifi hacking and elements of hardware security. By the end of the course, you must have gained substantial knowledge regarding types of network attacks & elements of hardware security.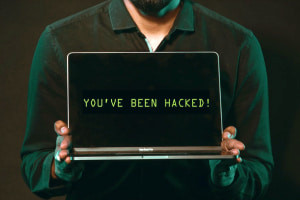 Duration

1.5-3 Hours

Accreditation

CPD
Description
This course will begin by expatiating on different kinds of attacks that can be done on a network, application or system. These include phishing, password cracking, wifi hacking, Dos and DDos attacks. You will be introduced to some security issues in name and email servers, specifically learning about security issues in Domain Name System(DNS), and email systems including how secure email exchanges can be achieved.
The course then explains how attacks can be mounted on any network infrastructure. You will learn about Distributed Denial of Service (DDoS) attack, Denial of Service attacks and specifically three of such attacks; Smurf DoS attack, Ping of death and SYN flooding attack along with the possible steps that can be followed to stop these attacks. You will learn the concepts of password authentication, password cracking and explore different authentication mechanisms and how password cracking works.
Finally, you will learn about the concepts of phishing and malware, including the types of malware and viruses. You will also learn how to secure your network from all sorts of malware using anti-viruses, difficult passwords and other methods. In addition, you will learn about the elements of hardware security and side-channel attacks while learning about physical unclonable function and hardware Trojan. Start this free course today and build your knowledge base on these great topics and more.
Start Course Now