English Grammar - Passive Speech (Intermediate level)
Learn how to use the passive form of English speech with this free online intermediate English grammar course.
Publisher:

Advance Learning
This free online English language course teaches you about Passive Speech. The English language has an important grammar structure that every learner can master with regular practice. With this course, you will learn about the rules on the use of active and passive forms of English grammatical construction, and apply them in everyday conversations. So why wait? Take this free online course today and supercharge your English in no time.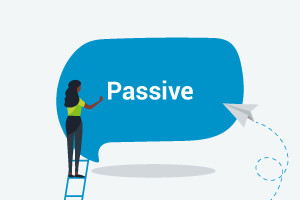 Duration

1.5-3 Hours

Accreditation

CPD
Description
First, this online English course will introduce you to the active and passive form of English sentences. You will learn that in the active voice who know who the subject is, but in the passive voice you see what happens but not who does it. You will learn how to form passive English sentences using 'by', as well as how to compare active and passive sentences. You will also learn that the form of the verb changes in active and passive sentences in the present tense.

Next, you will study how to use English verb forms in active and passive sentences in the past tense. The free English course will also teach you how to use the verb 'get' instead of 'be' in the passive to describe actions. You will learn that 'to have (something) done' means you do not do it yourself, and that the verb comes after the object in 'have/had (done)' sentences. You will also study how to use the verb 'supposed'.

This English grammar course is outlined in an easy-to-follow manner that is fun and engaging. By the end of the course you will clearly understand the difference between active and passive English sentences, and will have also developed your English listening skills through the course's audio recordings of native English speakers. So check out the course today and start enhancing your English skills even further.
Start Course Now