English Grammar and Vocabulary - Fashion (Advanced Level)
Learn how to discuss clothes using fashion-related words, phrases and idioms with this free online English course.
Publisher:

Advance Learning
This advanced English speaking course teaches you grammar and provides vocabulary used to discuss fashion. Whether you're into the latest trend or not, fashion is a fascinating part of our social lives and a frequent topic of conversation. This course shows you how to describe clothing by going over useful English words, phrases and idioms. We also delve into English 'inversion', downtoners and exclamatory phrases to help you gain confidence.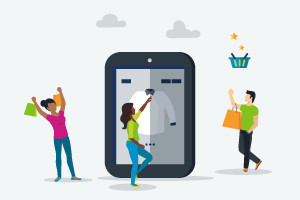 Duration

1.5-3 Hours

Accreditation

CPD
Description
Have you ever found yourself wanting to compliment a friend's dress and unable to find the English words? If you were speaking your native language, you would perfectly describe the way you feel about their outfit but can you discuss fashion in English?
That's where this course comes in. Do you want to say someone 'has impeccable style'? We've got the vocabulary to help you express your thoughts and feelings about clothes. Speaking a new language shouldn't hold your personality back so let these lessons unleash your inner fashion critic as you learn the various different ways to compliment or criticize clothes in English.
The course begins by laying out useful phrases that you can practice with our interactive exercises. We then explain grammatical 'inversion' (in which the noun and verb change places) and show you how to employ downtoners, collocations and idioms to discuss clothes. This English speaking course enriches your vocabulary and quickly boosts your confidence in this global language. Sign up and our tried and tested formula of reinforcing learning through questions will soon have you booking a spot in Fashion Week.
Start Course Now