Minimalism is a tool to rid yourself of life's excesses in favour of focusing on what's most important to help you find happiness, fulfilment, and freedom. This free online course will introduce you to the concept of minimalism, common misconceptions, and real-life examples of people who have embraced this lifestyle. Anyone can benefit from the vital information in this course. If you'd like for your life to be less complicated, sign up today!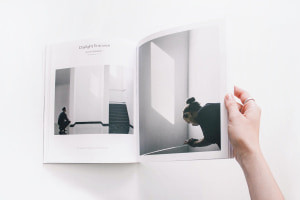 Duration

1.5-3 Hours

Accreditation

CPD
Description
Minimalism offers a life with less stress, less distraction, more freedom, and more time. This free online course will introduce you to methods for applying minimalism to all areas of your life and provide practical examples to creating an extraordinary life. Discover effective ways to let go of sentimental items that will make decision-making much easier and faster. Also, learn how to effectively use your time and manage several tasks at the same time. Learn to plan meals for yourself or your family to save time, reduce food waste, and have control over your choices. Find out how you can use the visualization exercise to manifest what you want.
Consider solid content developed through interviews with hundreds of clients who shared their challenges and feelings. They have spent hours reading great books and watching inspiring TED Talks and are ready to share their knowledge with you. Gain a good understanding of the best practices in minimalism to adapt to your current lifestyle. Do you feel overwhelmed, uncertain and stressed? This course will teach you how to overcome these challenges in your life and become a more focused and relaxed version of yourself. Your ability to change your current behaviour and be open-minded will have a ripple effect in all areas of your life.
A minimalist lifestyle will allow you to focus on your priorities. Due to unemployment, low wages, and other setbacks, minimalism will help you reconsider your purchases and start living on smaller budgets. You will learn how to identify the difference between essential and nonessential purchases to lead a minimalist life. A minimalist lifestyle will help you avoid high levels of personal debt by living within your means. This course is suitable for anyone who wishes to embrace minimalism and change their lifestyle. Enrol today and transform your life.
Start Course Now