Electrochemical Nature and Thermodynamics of Corrosion
Analyze the electrochemistry and causes of corrosion in this free science course.
Publisher:

NPTEL
This free online course on the electrochemical nature and thermodynamics of corrosion teaches you about the concept of 'corrosion', as well as the various processes that can cause corrosion. You will also learn about the different forms of corrosion (uniform, galvanic, crevice, pitting, erosion, and stress-assisted corrosions), as well as how they affect the environment.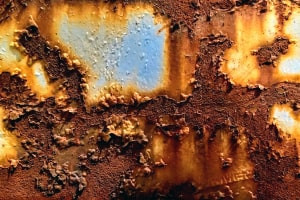 Duration

4-5 Hours

Accreditation

CPD
Description
The multiple types of corrosion, its electrochemical nature and its thermodynamics (relationship to heat and energy) are the main topics covered in this free course. Study the differences between pitting and erosion, for example, as well as the effect each type of corrosion has on its surroundings, especially the crevice and pitting forms. 
The material then explains some of the forms of corrosion with real-life examples, as well as the need to understand the electrochemical nature of corrosion. You will learn about its different thermodynamic aspects, as well as how the concept of 'free energy change' is relevant. This course will teach you about the process of entropy change in corrosion, as well as the relationship between Delta G and the equilibrium constant.
Furthermore, this course will help you get familiar with how the electrochemical nature of corrosion is used when finding the equation of the corrosion processes, and you will study how current flows from the positive terminal to the negative terminal. If you want to deepen your knowledge of corrosion, sign up today and start studying free of charge.
Start Course Now